[Comparison] Lenovo ThinkPad X1 Extreme Gen 4 vs ThinkPad X1 Extreme Gen 3 – what are the differences?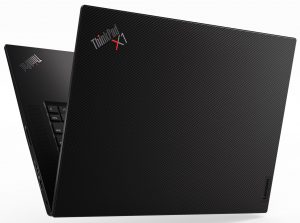 The X1 lineup from Lenovo presents the experimental nature of Lenovo. They produce innovative laptops that push the boundaries of what is still to be done with mobile devices. The X1 Extreme does the Extreme, by packing as much performance as possible, into a relatively portable 16-inch notebook. With the release of the X1 Extreme Gen 4  Extreme, we wanted to compare the old and new laptops, to see what has changed between them.
Full Specs: ThinkPad X1 Extreme Gen 4 /  X1 Extreme Gen 3
The new device keeps the same design and same build materials, being built from carbon fiber and aluminum alloy. The lid is constructed using carbon fiber hybrid polymer, while the base and the bottom panel are made entirely from aluminum. Design-wise, you get a pretty good-looking laptop, with a sleek black exterior, the carbon fiber weave being visible on the back. In terms of weight and height, the new laptop weighs 100 grams more, while keeping the same height.
The new laptop uses a total of three displays, with a 16-inch diagonal, and either QHD+ or UHD+ resolution. The displays use a 16:10 aspect ratio and have good color coverage, with the QHD+ panel reaching 100% sRGB coverage,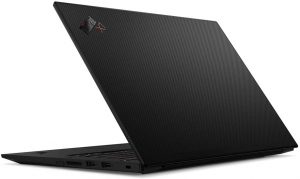 while the UHD+ displays cover 100% of the Adobe RGB gamut. There are two UHD+ panels, with both of them being basically identical, with the sole difference being that one of them has touchscreen support.
The new laptop has much improved specs, both CPU and GPU-wise. The new laptop gets the new Tiger Lake H processors, which replace the aging Comet Lake H units. The GPUs are where the most impactful upgrades are. Where the previous laptop offered only the GTX 1650 Ti Max-Q, the new one offers most of the new RTX 3000-series Ampere graphics cards.
All Lenovo ThinkPad X1 Extreme Gen 4 configurations:
All Lenovo ThinkPad X1 Extreme Gen 3 configurations: