[Comparison] Lenovo ThinkPad T14s Gen2 vs ThinkPad T14s Gen1 – what are the differences?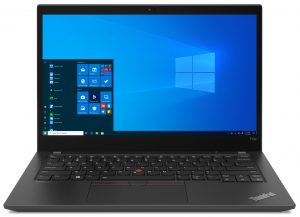 The updated ThinkPad T14s, that Lenovo is calling the "Gen 2" has just hit the market and with that we need to see what the differences are between it and the Gen 1 version, to determine if the new one is worth the price tag that comes with a newly released device.
Lenovo ThinkPad T14s Gen2: Full Specs
Lenovo ThinkPad T14s Gen1: Full Specs / In-depth Review
Starting from the outside, the design remains similar, but with a few changes that are noticeable. On the new laptop, the base has chamfered edges all around and the keyboard is situated a little bit higher. The build and overall construction, we hope remains the same, as the Gen 1 T14s was super solid with its magnesium body and carbon fiber infused lid. Weight and height have gone down b 70 g and 0.6 mm, making the laptop even more portable.
The display options on paper remain the same. The base model comes with a 14-inch Full HD IPS panel, that has different max brightness options, so be aware of that. For the true professionals, Lenovo is giving a UHD panel with Dolby Vision support and max brightness of 500 nits. The Full HD panel will be more than enough for most people, but it is great that we get a 4K option as well. The panels should have adequate color coverage and color accuracy, meaning that they will be useful for design and other color-sensitive work.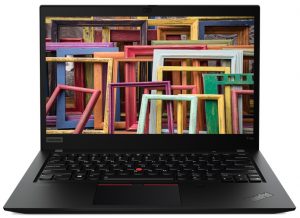 Specs-wise, gone are the 10th Gen U-series processors, which were somewhat lacking in power. To replace them, Lenovo has chosen the 11th Gen Tiger Lake family from Intel, with the Core i7-1185G7 being the best of the bunch. With it, comes one of the most powerful iGPUs on the market – the Iris Xe Graphics G7. The NVIDIA MX 450 discrete GPU is available as well, but only on the higher specced models.
I/O gets an upgrade, in terms of two Thunderbolt 4 ports, whereas the previous one had one Type-C and one Thunderbolt 3 port, as well as two additional USB Type-A ports. In addition to that, you get the standard HDMI and Ethernet connectors, and the 3.5 mm audio jack. Wi-Fi 6E and Bluetooth 5 support are also present.

All Lenovo ThinkPad T14s Gen 2 configurations:
All Lenovo ThinkPad T14s Gen 1 configurations: