[Comparison] Lenovo ThinkPad T14 Gen 2 vs T14 Gen 1 – what are the differences?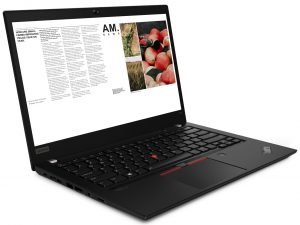 Lenovo updated many of its notebooks and the ThinkPad lineup in general. The ThinkPad T14 is one of these devices, offerings upgrades mostly in its hardware, as the exterior remains mostly the same. Today we will take you on a quick tour around both the Gen 2 and Gen 1 ThinkPad T14, in order to find out what the differences are and if the new one is worth the extra $$$.
Lenovo ThinkPad T14 Gen2: Full Specs
Lenovo ThinkPad T14 Gen1: Full Specs / In-depth Review
Starting off from the design, for the untrained eye, the laptops are identical. They share the same body lines and probably the same build materials. The older device used magnesium for the base and a carbon-fiber hybrid polymer for its lid, which provided a very strong structure that we haven't seen in a while.
Moving over to the displays, last year, we had a choice between three 14 inch panels, the first of which is a total disgrace and shouldn't even be mentioned (thanks for getting rid of it Lenovo). The second panel, which remains for the T14 Gen 2, has a Full HD resolution and an IPS matrix. The final panel, which is for the ultimate workaholics, has a UHD resolution and a maximum brightness of 500 nits. In addition to that, you get Dolby Vision support, which will make watching movies and videos a treat.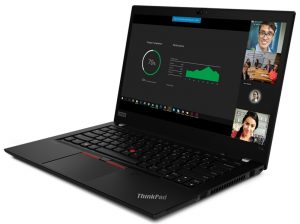 Specs-wise, a lot has changed. Gone are the 10th Gen U-series Comet Lake CPUs with the Intel UHD Graphics, which are replaced by the 11th Gen Tiger Lake processors from Intel. All of them come with the Iris Xe Graphics, which are some of the best iGPUs that you can find.
For the higher specced models, last year you could have picked the NVIDIA MX330, which is now replaced by the MX450. This should give the laptops a much-needed boost in power. In terms of I/O, you get the same amount of USB ports, but for the T14 Gen 2, both Type-C ports are Thunderbolt 4 ports. The HDMI and Ethernet connectors are the same, along with the 3.5 mm headphone jack.

All Lenovo ThinkPad T14 Gen 2 configurations:
All Lenovo ThinkPad T14 Gen 1 configurations: