[Comparison] Lenovo ThinkPad P15 and P17 Gen 2 vs ThinkPad P15 and P17 Gen 1 – what are the differences?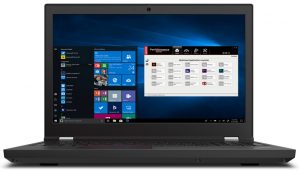 The ThinkPad P-series of workstations might not be the most beautiful laptops, but they get the job done. The most recent P-series offer Intel's most promising hardware in recent years.
Tiger Lake has been something that shook the laptop market pretty heavily offering more performance than even some Zen 3 based chips.
Today we have the new P-series and we will compare them to their predecessors to see what are the differences.
Full Specs: ThinkPad P15 Gen 2 / ThinkPad P17 Gen 2 / ThinkPad P15 Gen 1 / ThinkPad P17 Gen 1
The laptops keep the design from last year, which uses a combination of plastic and glass fiber for the entire body. This is pretty standard for ThinkPad devices, which have used this way of making laptops for a while. The glass fiber makes the laptops pretty resilient to flexing and breaking. In terms of weight and height, the new devices are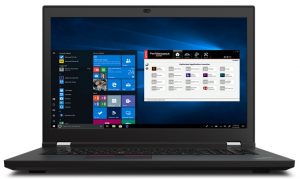 significantly heavier, with a weight gain of around 150 grams. Thankfully, the height has stayed the same. It's safe to say that you won't be carrying these ones everywhere around with you unless you have a servant.
The new laptops reuse the same displays from last year, which is great. On the P15, you get three options, while the P17 gets two.
Lastly, for the specs, Lenovo has swapped Comet Lake for Tiger Lake and Turing for Ampere. The new technologies from Intel and NVIDIA bring increased performance (at least on paper).

All Lenovo ThinkPad P15 Gen 2 configurations:
All Lenovo ThinkPad P17 Gen 2 configurations:
All Lenovo ThinkPad P15 Gen 1 configurations:
All Lenovo ThinkPad P17 Gen 1 configurations: