[Comparison] Lenovo ThinkPad P1 Gen 4 vs ThinkPad P1 Gen 3 – what are the differences?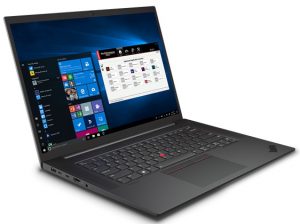 The P1 laptop from Lenovo is full of performance and features, as it is striving to become the best possible mobile workstation in existence. It definitely has some differences to other workstations to the market, which will definitely appease a lot of customers. The 4th Gen P1 is the latest device, which replaces the Gen 3 laptop. Today we are comparing the two to see what are the differences.
Full Specs: ThinkPad P1 Gen 4 / ThinkPad P1 Gen 3
The laptops are a bit different when it comes to their build quality, but the overall design is really similar. The new laptop offers a total of three choices for the build materials. You can get it with either a Carbon Fiber plate, a glass fiber+plastic lid, or a 37-degree Carbon Fiber weave. Regardless of which you pick, you get an aluminum base and bottom panel. In terms of weight and height, the new laptop is 100 grams heavier, while keeping the same height.
The device has been revamped, having an entirely new display selection. Where previously you had 15.6-inch 16:9 panel, you now get to pick between three 16-inch panels with a 16:10 aspect ratio, which is becoming increasingly popular amongst workstation laptops.
This aspect ratio gives you more room on the Y-axis, allowing you to multitask easily. The first panel has a QHD+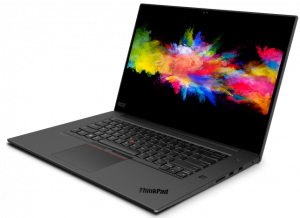 resolution, 400 nits of brightness, a 1200:1 contrast ratio, and 100% sRGB coverage. The second and third panels are pretty much identical, with the only difference being that one of them gets touch support. These panels have 600 nits of brightness, a 1500:1 aspect ratio, and cover 100% of the AdobeRGB color gamut.
There are also upgrades in the specs sheet. First of all, the Comet Lake H processors are now gone and replaced by the brand new Tiger Lake H units. The GPU options are a lot more on the new laptop, with pretty much the whole RTX A-series being available, along with the NVIDIA Quadro T1200 and the RTX 3070 and RTX 3080.
All Lenovo ThinkPad P1 Gen 4 configurations:
All Lenovo ThinkPad P1 Gen 3 configurations: