[Comparison] Lenovo ThinkPad E14 and E15 Gen 3 (AMD) vs ThinkPad E14 and E15 Gen 2 (AMD) – what are the differences?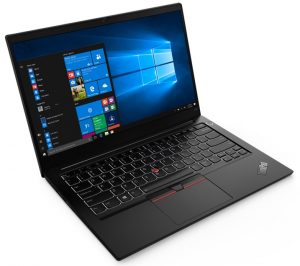 The ThinkPad E-series offers great specs and quality features that make its laptops one of the best for business and productivity. The Gen 3 features new Zen 3-based processors, which are expected to deliver great performance, while not compromising the battery life.
That, said the older Gen 2 devices are no slouches in their own right, offering Zen 2 performance, and many of the same features. This is why we want to compare the old to the new, to see what has changed and what stays the same.
Full Specs: ThinkPad E14 Gen 3 (AMD) / ThinkPad E15 Gen 3 (AMD) / ThinkPad E14 Gen 2 (AMD) / ThinkPad E15 Gen 2 (AMD)
The design has stayed the same since Lenovo goes by the saying "If it ain't broke, don't fix it!". Amazingly, you can get a notebook that is super rigid and well built while using plastic for most of its body. The laptops are built using glass fiber and plastic, which is a unique combination that we haven't seen from any other manufacturer. The new laptops, however, are decently lighter, which is great.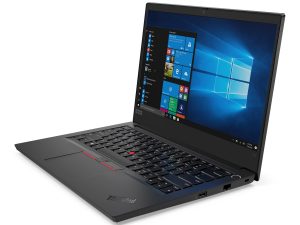 The display selection has stayed the same as well, with all four laptops offering two Full HD displays, one with a TN panel and one with an IPS panel.
Lastly, the specs are quite improved, with the new laptops using the new Zen 3-based Ryzen 5000 U-series chips. There is a caveat to these chips, however, as some of them use the old Zen 2 architecture (the Ryzen 3 5300U, Ryzen 5 5500U, and Ryzen 7 5700U, to be specific). The integrated graphics, however, haven't changed significantly between generations, with the RX Vega 6, 7, and 8 being offered, in relation to which CPU you choose.
All Lenovo ThinkPad E14 Gen 3 (AMD) configurations:
All Lenovo ThinkPad E15 Gen 3 (AMD) configurations:
All Lenovo ThinkPad E14 Gen 2 (AMD) configurations:
All Lenovo ThinkPad E15 Gen 2 (AMD) configurations: