[Comparison] Lenovo ThinkPad E-series Gen 4 (AMD) vs ThinkPad E-series Gen 3 (AMD) – what are the differences?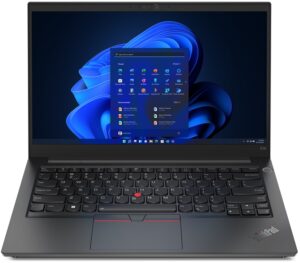 If it's your first time buying a ThinkPad, or just your first time getting a business device, the ThinkPad E-series is a fantastic starting point.
Being the entry-level ThinkPad laptop, it gives you the basics so that you can comfortably settle in with the brand, giving you less to worry about.
Today we have the latest 4th generation of the E-series, which finally makes the jump to Zen 3, as the previous Gen 3 offered the rebranded Zen 2 processors.
Since the 4th Gen will be arriving shortly, we wanted to compare them to their predecessors to see what are the differences.
Full Specs: Lenovo ThinkPad E14 Gen 4 (AMD) / ThinkPad E14 Gen 3 (AMD)
Full Specs: Lenovo ThinkPad E15 Gen 4 (AMD) / ThinkPad E15 Gen 3 (AMD)
Starting on the outside, the laptops look exactly the same, coming with either an aluminum or a plastic chassis. The design is minimal and industrial. While the device won't win any design awards, it will do well enough in the office or in the board room. In terms of dimensions, the new E14 is 50 grams lighter and 2 mm thinner, while the new E15 is 80 grams heavier and has the same profile of 18.9 mm.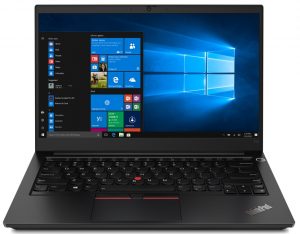 The display options have been kept the same, with two Full HD displays available. There's either a TN panel, which we wouldn't recommend or an IPS panel which offers much better viewing angles, along with higher brightness and contrast ratio.
Lastly, in terms of specs, the Zen 2 chips are getting replaced by new Zen 3 units, which have still been on the market for around a year. Despite that, the chips offer very good performance, and in devices that would mainly be used for checking e-mails, and doing office tasks, you won't need anything more. The same GPU options are staying, as the integrated Vega graphics can handle pretty much everything that an office might throw at it.
All Lenovo ThinkPad E14 Gen 4 (AMD) configurations:
All Lenovo ThinkPad E15 Gen 4 (AMD) configurations:
All Lenovo ThinkPad E14 Gen 3 (AMD) configurations:
All Lenovo ThinkPad E15 Gen 3 (AMD) configurations: