[Comparison] Lenovo ThinkBook Plus Gen 2 vs ThinkBook Plus Gen 1 – what are the differences?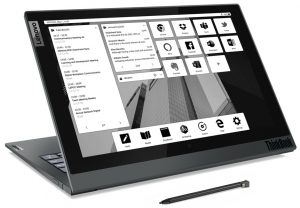 The ThinkBook brand is fairly new, but it quickly amassed a large number of devices. The idea behind it is that the ThinkPads are great devices, but their design doesn't impact the consumer in a positive way. This is where the ThinkBooks come, which actually have many of the same features that are found inside ThinkPads, but feature premium build materials and good-looking designs.
The ThinkBook Plus is a very interesting device, which has two screens, with the second one specifically designed to help you review documents, something that happens a lot in the business world. With the Gen 2 ThinkBook Plus now being here, the question arises of how good is it compared to its predecessor. Well, that's what we'll find out today by comparing it to the Gen 1 ThinkBook Plus.
Full Specs: ThinkBook Plus (Gen 2) / ThinkBook Plus (Gen 1)
The design of the laptop hasn't changed significantly, with only slight differences in the keyboard area. The build materials also remain the same, with aluminum/magnesium alloy used for the entire laptop. Of course, the secondary screen on the back of the lid is still here, with it having a glass cover. Strangely, the new laptop is quite lighter than the old one, weighing 1.16 kg, which is around 250 grams less. The height has also been decreased significantly, with the new one being 3.5 mm thinner.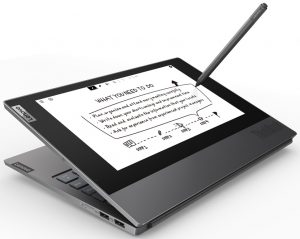 There is an improvement in the main display, which now has QHD+ resolution, in addition to a 16:10 aspect ratio, which improves productivity, giving you more space on the Y-axis so that you can fit more apps on the screen at once. The screen has 100% sRGB coverage and Dolby Vision support.
Lastly, the specs are brand new, with the new Tiger Lake processors replacing their Comet Lake predecessors. There is also a massive improvement in the graphics section, as the Tiger Lake processors have the Iris Xe Graphics, which are miles ahead of the Intel UHD Graphics.
All Lenovo ThinkBook Plus (Gen 2) configurations:
All Lenovo ThinkBook Plus (Gen 1) configurations: