[Comparison] Lenovo ThinkBook 14 (Gen 4) and ThinkBook 15 (Gen 4) vs ThinkBook 14 (Gen 3) and ThinkBook 15 (Gen 3) – what are the differences?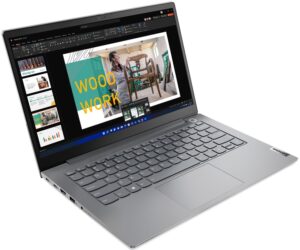 Some of the cheaper ThinkBook laptops that you can get, the 14 and 15 are a staple in the brand's portfolio, probably selling the most units out of all of them, due to their decent price, good performing hardware, and features. Lenovo struck gold with its idea to create a new brand, similar to their old-school ThinkPads, but still different enough to warrant a new name.
The ThinkBook experiment has so far been a success, and we can't wait to see more of it. For today, however, we have the 4th Generation of the ThinkBook 14 and 15, which we will compare against the 3rd Generation, to see what are the differences and if one is better than the other.
Full Specs: Lenovo ThinkBook 14 (Gen 4) / ThinkBook 15 (Gen 4)
Full Specs: Lenovo ThinkBook 14 (Gen 3) / ThinkBook 15 (Gen 3)
As most might expect, Lenovo has followed the "If it ain't broken, don't fix it." philosophy, deciding to reuse the same chassis from last year, which we like, as there really was nothing wrong with it. The new laptops are once again made out of aluminum, resulting in a premium feel, along with portable dimensions. The laptops retain the same weight and height from last year, with even the larger ThinkBook 15 weighing only 1.70 kg.
Moving over to the display section, we see no changes as well. There is the entry-level TN panel, which we hate with a passion, along with the IPS panel which seems to be like Schroedinger's panel. What we mean by it is that in some units, the IPS panel shows full sRGB coverage, while in others, it doesn't, leading to some justified confusion. You will have to be thorough with checking the specs since the panels with full coverage also sport a 1200:1 contrast ratio.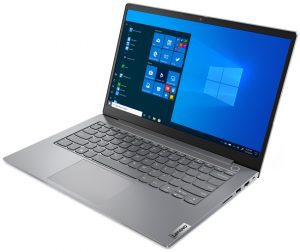 The hardware is "different", with the Gen 4 laptop getting "newer" processors. We use quotation marks because the new Ryzen 5000U Pro-series are generally the same Ryzen 5000U non-Pro chips with a slight tune to the clock speeds. With laptops themselves being so unique when it comes to cooling, only a naive person would believe that a 0.10GHz increase in speeds will amount to any type of significant performance leads.
Moving over to the graphics, there are no changes whatsoever, with the Vega integrated graphics remaining a popular choice among many manufacturers. They deliver good performance for day-to-day use, along with pretty good gaming results in less demanding titles when you need to kill some time or have fun with friends after work.
All Lenovo ThinkPad 14 (Gen 4) configurations:
All Lenovo ThinkPad 15 (Gen 4) configurations:
All Lenovo ThinkPad 14 (Gen 3) configurations:
All Lenovo ThinkPad 15 (Gen 3) configurations: