[Comparison] Lenovo ThinkBook 14 and 15 Gen 3 (AMD) vs ThinkBook 14 and 15 Gen 2 (AMD) – what are the differences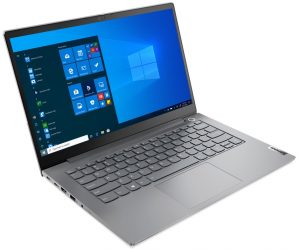 The ThinkBook brand has been getting special treatment from Lenovo, as it should be. Every time a manufacturer launches a new brand, it has to allocate more resources to it, in order to establish it properly and make it visible in the depths of the laptop market, in which new devices pop up every single day. Standing out is becoming more and more difficult, but since we're talking about Lenovo, which is the biggest PC and laptop manufacturer in the world, they don't struggle with that as much. The Gen 3 ThinkBooks are here now and what better way to welcome them than to compare them o their counterparts. That is why for today, we will do a quick comparison between the ThinkBook 14 and 15 Gen 3 (AMD) and Gen 2 (AMD).
The design remains largely the same, with a full aluminum unibody for the ThinkBook 14 and an aluminum lid+base and a plastic body for the ThinkBook 15. Even if you don't get a completely metal body, ThinkBooks have great build quality so you wouldn't have to worry. After all, ThinkBooks are close relatives to ThinkPads, and they are some of the best-built devices ever.
Moving over to the displays, the ThinkBooks use all the same panels, regardless of the size or the generation. Of course, the smaller ThinkBook 14 uses a smaller 14-inch display, while the ThinkBook 15 has a 15.6-inch screen. The base configuration of all devices comes with a Full HD TN panel, which we wouldn't recommend, as it lacks the punchier and more vibrant colors of the IPS panel, which is the second option for a display.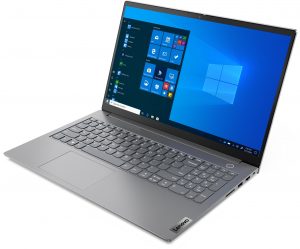 The specs are improved from the last generation, as well, as the Ryzen 5000 U-series processors take center stage, replacing the Ryzen 4000 U-series. However, as some of you may know, some of these processors actually use the older Zen 2 architecture, so look carefully when choosing a configuration. The CPUs in question are the Ryzen 3 5300U, the Ryzen 5 5500U and the Ryzen 7 5700U. The rest all use the Zen 3 architecture, which provides more performance while being more power-efficient. The graphics options stay the same, as there aren't any new Radeon iGPUs, but the 15W versions of the RX Vega 5, 6, 7, and 8 do a fine job. I/O has remained the same across the different generations.

All Lenovo ThinkBook 14 Gen 3 (AMD) configurations:
All Lenovo ThinkBook 15 Gen 3 (AMD) configurations:
All Lenovo ThinkBook 14 Gen 2 (AMD) configurations:
All Lenovo ThinkBook 15 Gen 2 (AMD) configurations: