[Comparison] Lenovo ThinkBook 13s Gen 3 (AMD) vs ThinkBook 13s Gen 2 (AMD) – what are the differences?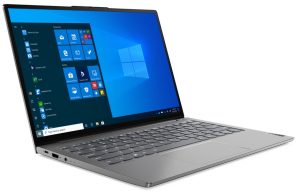 The ThinkBook brand from Lenovo is quickly becoming one of our favorites. The idea of making a more visually appealing laptop with the same features as their infamous ThinkPad lineup means that you get a rigid and good-looking laptop that can rival the best. The latest released ThinkBook is the 13s Gen 3 (AMD). As we already did our overview of it, there is nothing left to do, despite doing a quick comparison between the old and new. That is why for today, we are comparing the new ThinkBook 13s Gen 3 against the ThinkBook 13s Gen 2, to see what are the differences?
Starting from the design, you get pretty much the same setup on both devices. The laptop is made from an aluminum alloy, which provides a great level of rigidity while reducing the weight and thickness compared to devices made from plastic. However, the weight and height of the Gen 2 and Gen 3 are identical. Branding-wise, they share the same logo placement, with a ThinkBook logo on the lid, as part of the two-tone grey finish of the devices. The Lenovo wordmark can be seen on the edge of the lid and the base.
The display situation has also stayed the same. There are two 13.3-inch panels to choose from, both of which have a 16:10 aspect ratio. The first one has a Full HD+ resolution and uses an IPS panel. The second one bumps up the resolution to 2K+, meaning that you would get a much sharper and more vibrant image. The specs on both of them are really good as well, as they both have a wide viewing angle of 170°, and cover 100% of the sRGB color gamut. The contrast ratio and brightness are on a good level too, sitting at 300 nits and 1000:1, respectively.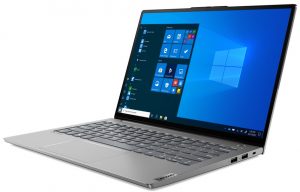 The hardware inside, however, is when you see the changes from one generation to the next. The new laptop comes with the Ryzen 5000 U-series processors, and no, not the rebranded Zen 2-based units, we're talking about the new Zen 3-based processors, which have more performance, and better power efficiency. The top choice is the Ryzen 7 5800U, whereas before, you could get the Ryzen 7 4800U. However, the iGPU situation stays the same, with both the old and new Ryzen processors coming with the RX Vega 6 and 8 (15W).

All Lenovo ThinkBook 13s Gen 3 (AMD) configurations:
All Lenovo ThinkBook 13s Gen 2 (AMD) configurations: