[Comparison] Lenovo Legion 5i Pro (2022) vs Legion 5i Pro (2021) – what are the differences?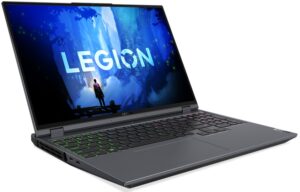 One of the best Gaming / Content creation hybrids recently got even better, offering the latest hardware from major brands like Intel, AMD, and NVIDIA. Today we are comparing the new 2022 models against their 2021 predecessors, to see what are the differences. Today we are strictly looking at the Intel-powered model because there are some subtle differences depending on the CPU options.
Full Specs: Lenovo Legion 5i Pro (Intel, 2022) / Legion 5i Pro (Intel, 2021)
On the outside, we have no striking changes, with the new device closely resembling its predecessor. We have an aluminum unibody, which is exceptionally durable if we are to judge from our review of the 2021 AMD-powered device. There are four heat vents total on the side and the back, which are well designed, appearing both sleek and aggressive. A visible change is seen in the branding, with the Mercedes Silver Star being replaced by a glossy Legion wordmark, which is a loss in our opinion. In terms of weight, there are no noticeable changes. Yes, Lenovo is saying that the new device will be 40 grams heavier, but with certain hardware configurations, the same can be said about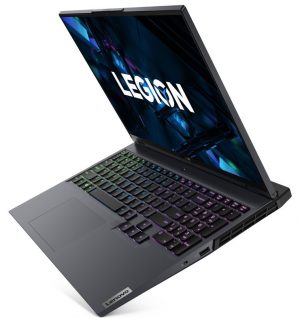 the 2021 model as well.
The display selection is similar, still offering the QHD+ 165Hz IPS panel. With the new laptop, we also have a new display, with a lower FHD+ resolution, but still keeping the 165Hz refresh rate. We are certain both will arrive with good color coverage and calibration.
Performance-wise, the Tiger Lake H-series CPUs are swapped for Alder Lake, which should offer a real jump in performance, offering a more compact 7nm node. The new CPUs also utilize the new Efficiency cores, which should increase the overall performance under heavy load. However, the scheduler that they would have to use to delegate tasks to certain cores depending on load doesn't work with Windows 10 as of now, so you would have to switch to 11 to utilize the full potential of the hardware.
For graphics, we have the same RTX 30-series to choose from, but with the new additions, the RTX 3070 Ti and RTX 3080 Ti.
Dimensions
359.9 x 264.4 x 19.9 mm (14.17" x 10.41" x 0.78")
All Lenovo Legion 5i Pro (2022) configurations:
All Lenovo Legion 5i Pro (2021) configurations: