[Comparison] Lenovo Legion 5i (15″, 2021) and Legion 5i (17″, 2021) vs Legion 5i (15″) and Legion 5i (17″) – what are the differences?
The Legion lineup is Lenovo's flagship gaming sub-brand, kind of how ROG is for ASUS. They bring the ingenuity of Lenovo to create the best possible gaming experience. There are several Legion devices, but for today we will focus on the more budget-conscious Legion 5 devices, which got updated with new hardware from Intel and NVIDIA.
As the new laptops get released, their predecessors get their prices reduced, so you can get a good deal on a gaming laptop, which despite using older technology, can offer great gaming performance. Today we are comparing the new Legion 5i (15″) and Legion 5i (17″) to their predecessors.
Full Specs: Legion 5i (15″, 2021) / Legion 5i (17″, 2021) / Legion 5i (15″, 2020) / Legion 5i (17″, 2020)
The laptops are very similar in their designs, with slight changes here and there, which are not that important. The new laptops have a different keyboard area with a less steep island keyboard area. The laptops are still mainly built of plastic, but you shouldn't be worried about the build quality, as we're talking about the manufacturers of ThinkPad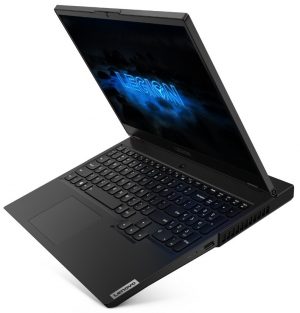 laptops, which are too predominantly made of plastic but are still some of the sturdiest laptops that you can find. In terms of weight and height, the Legion 5i (15″, 2021) is both heavier and thicker than its predecessor, while the Legion 5i (17″, 2021) retains the same dimensions.
There is a change in the displays, as the 15-inch model now lacks the 240Hz display options, which is a bummer. For the bigger 17-inch device, it retains the same displays from last year, so no need to worry about that.
Lastly, the new laptops get the Tiger Lake and RTX Ampere treatment, which should increase their performance. Still, it can differ from device to device, so the exact percentage increase can't be specified. All in all, the new Legion 5i devices are definitely worth considering, as Lenovo has proved that they know how to make a gaming laptop, and the incognito gaming aesthetic fits many people.
All Lenovo Legion 5i (15″, 2021) configurations:
All Lenovo Legion 5i (17″, 2021) configurations:
All Lenovo Legion 5i (15″, 2020) configurations:
All Lenovo Legion 5i (17″, 2020) configurations: