[Comparison] Lenovo Legion 5 Pro (16″ AMD, 2022) vs Legion 5 Pro (16″ AMD, 2021) – what are the differences?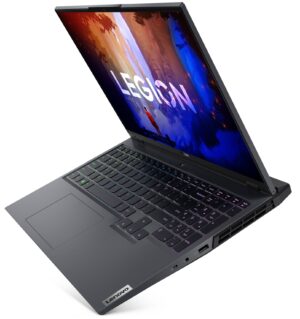 If you're a gamer but have other interests in mind, there's nowhere else to turn to except to the Legion 5 Pro series, which has proven itself to deliver exceptional performance, due to its no-compromise approach to performance and cooling.
Yes, the 2022 version is untested as of now, but Lenovo does have previous experience with these machines, so we can expect some serious benchmark and gaming results. Today we will be comparing the new 2022 AMD-powered variant against its predecessor, to see what has changed and what stays the same.
Full Specs: Lenovo Legion 5 Pro (16″ AMD, 2022) / Legion 5 Pro (16″ AMD, 2021)
The laptop retains the design from last year, which is a good thing. The mix of aggressive and minimal features does wonders for the appearance, which when paired with the aluminum lid and chassis provides good looks and unmatched durability. The only change is the new branding with a Legion wording on the lid, replacing the star, which is a loss in our opinion. In terms of weight and height, the device has remained practically the same.
There is a new display on the horizon, which keeps the 16-inch 16:10 form factor and the QHD+ resolution but increases the contrast ratio to 240Hz, which is exceptional and can definitely be achieved in some games, thanks to the more powerful graphics that are available. Being a Pro laptop, the display also comes with professional-grade color coverage and color accuracy.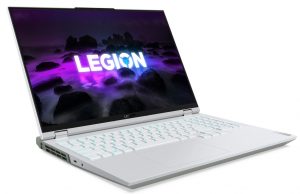 The laptop is powered by two Ryzen 6000H processors, which use the improved Zen 3+ architecture. While you do have discrete graphics, the CPUs offer their RDNA 2 integrated GPUs, which show to be a great deal more powerful than the aging Vega integrated graphics. There is the Ryzen 5 6600H, which replaces the Ryzen 5 5600H, and the Ryzen 7 6800H to take the torch from the Ryzen 7 5800H.
For graphics, we have the new RTX 3070 Ti and RTX 3080 Ti, which should well perform, but will need great cooling in order to push the resolutions and framerates that the display needs. As always we are waiting to get the new Legion 5 Pro for a review, so we can test both the new RDNA 2 integrated graphics, the Zen 3+ processors, and the more powerful Ampere graphics.
All Lenovo Legion 5 Pro (16″ AMD, 2022) configurations:
All Lenovo Legion 5 Pro (16″ AMD, 2021) configurations: