[Comparison] Lenovo Legion 5 (17″) 2021 vs Legion 5 (17″) 2020 – what are the differences?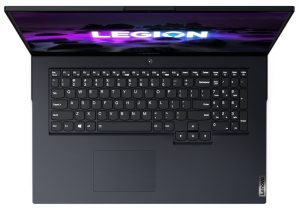 Lenovo's Legion laptops have been enjoying a lot of attention since their notebooks actually have some uniqueness. While brands like ASUS go all out when it comes to RGB and all types of bells and whistles, Lenovo goes to the other way of the spectrum by employing a more subdued design, without a lot of craziness. With the release of the Legion 5 (17″) 2021, we obviously had to compare it to its predecessor, the 2020 version of the Legion 5 (17″).
Starting from the design, you can see the same body lines and the same overall structure. The laptops have minimal branding and mainly come in black, which is great for the low-key gamers out there, who want a powerful device that doesn't give itself off. As for the build quality, Legion laptops are known for their rigidity. If we have to look at the previous generation, it was made entirely from plastic and the base did suffer from some deck flex, but nothing outrageous.
The display options are only one on the 2021 device, while the older one had the choice between two 17.3-inch panels. The choice boiled down to either an FHD 120Hz panel or an FHD panel with a bit faster 144Hz refresh rate. On the new device, you get the 144Hz FHD panel from its predecessor. The panels had a quite poor color coverage of about 51% of the sRGB gamut but since this laptop is oriented towards the mid-range market, such things are to be expected.
The area where we actually see improvement is in the specifications, where the new laptop uses the Ryzen 5000-series processors, which are among the best when it comes to both gaming and productivity, being able to handle heavy tasks such as 3D Rendering and high res video editing. The top CPU is the Ryzen 7 5800H, where on the previous device you could get the up to the Ryzen 7 4800H.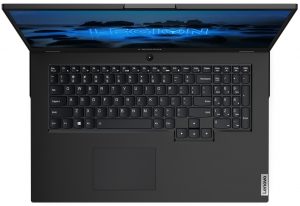 The graphics choices are more interesting as we get the RTX 3000-series Ampere GPUs. You get to choose between the RTX 3060 (Laptop) and the RTX 3070 (Laptop), both of which have a TDP of 130W, which is quite high. On the 2020 device, the RTX 2060 (Laptop) and the GTX1660Ti (Laptop). It's safe to say that the new graphics cards are way more powerful, with the RTX 3070 being able to handle 1440p gaming with ease and even dabble in 4K gaming if you decide to hook the laptop to an external monitor. The I/O is also better on the new device, having one more USB Type-C port.

All Lenovo Legion 5 (17″) 2021 configurations:
All Lenovo Legion 5 (17″) 2020 configurations: