[Comparison] Lenovo Legion 5 (15″ AMD, 2022) vs Legion 5 (15″ AMD, 2021) – what are the differences?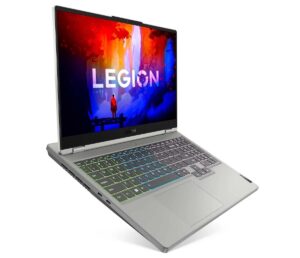 The Legion 5 is an interesting device that combines a great design, amazing performance, and a lot of features. All of these combine together to make a multi-purpose device that can handle a variety of different work.
It also goes to show the value of gaming hardware, which excels at everything when from gaming (duh..), video editing, 3D Rendering, and others.
Today we will be comparing the 2022 AMD-powered Legion 5 against its 2021 predecessor, to see what are the differences.
Full Specs: Lenovo Legion 5 (15″ AMD, 2022) / Legion 5 (15″ AMD, 2021)
There are innovations in the design, with the laptop being more minimal than ever. The Legion logo is now glossy and doesn't light up, and the whole exterior is sleeker, thinner, and more compact. The laptop now has an aluminum lid, with smaller and more compact heat vents. The base still extends beyond the lid, which is something that Alienware and Dell also do on a regular basis with their gaming devices. In terms of weight and height, the laptop retains the weight of 2.40 kg but slims down to 19.9 mm.
There is a single display offering, with a QHD 165Hz IPS panel. The 120Hz and 60Hz FHD panels from the previous device do seem to have left the picture.
Hardware-wise, we have two Ryzen 6000H-series processors, which replace the 5000H-series SKUs. The new series uses Zen 3+, which is a refined version of Zen 3, which should equate to more performance and efficiency. The new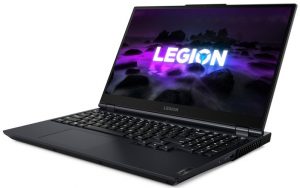 CPUs are also built on a smaller die, which means a larger transistor density. The CPUs also use the new RDNA 2 integrated graphics, which can be useful even in powerful gaming stations. With the MUX switch inside the device, the system can effortlessly switch between integrated and discrete graphics, depending on the system load which helps a lot when it comes to efficiency.
The discrete GPU options consist of the RTX 3070 and RTX 3070 Ti, which can push high FPS in games, even at higher resolutions. Lenovo has also always put high TGP versions of their GPUs in gaming laptops, which means that performance won't be hindered.
Dimensions
359 x 262 x 19.9 mm (14.13" x 10.31" x 0.78")
Price
Starting at $1137.44
Dimensions
362.56 x 260.61 x 22.5 ~ 25.75 mm (14.27" x 10.26" x 0.89")
Price
Starting at $749.00
All Lenovo Legion 5 (15″ AMD, 2022) configurations:
All Lenovo Legion 5 (15″ AMD, 2021) configurations: