[Comparison] Lenovo IdeaPad Gaming 3 and 3i (2022) vs IdeaPad Gaming 3 and 3i (2021) – what are the differences?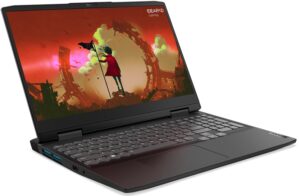 The IdeaPad 3 is slowly becoming one of the best gaming laptops, period. With every year, it had to sacrifice less and less, reaching new levels of features and performance.
This generation ought to be the most influential one, coming with both the Ryzen 6000H-series and the Alder Lake H-series, which each bring great improvements in their respective fields.
Today we have the latest 2022 versions, which we will compare against their predecessors, to see what are the differences.
Full Specs: Lenovo IdeaPad Gaming 3 (2022) / IdeaPad Gaming 3 (2021)
Full Specs: Lenovo IdeaPad Gaming 3i (2022) / IdeaPad Gaming 3i (2021)
The new laptops introduce a new design, which more and more resembles the Legion 5. There is an extended backside, with an aggressive rear end, which houses the heat vents. The lid also has IdeaPad Gaming branding on one of the edges. The two new 2022 laptops are 60 grams heavier and 2.4 mm thinner.
The display selection has stayed the same, offering two Full HD IPS panels with either a 120Hz or 165Hz refresh rate.
Lastly, there are big hardware upgrades, most of which are found in the CPU department. The AMD laptops have the Ryzen 6000H-series which uses the new Zen 3+ architecture, along with bringing new integrated graphics into the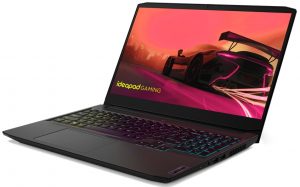 mix, which seem useless on a gaming laptop with a discrete GPU, but keep in mind that if you're not gaming or doing any other serious task, you can preserve a lot of battery life by having the GPU just shut off and not drawing power, using the iGPU instead.
On the Intel side, we have the Alder Lake platform, which has already proven itself as a top performer in the space. The GPU selection has changed up a bit, with the new devices offering up to the RTX 3050 Ti, whereas the 2021 models had the RTX 3060 as an option.
Dimensions
356.6 x 266.4 x 21.8 mm (14.04" x 10.49" x 0.86")
Price
Starting at $829.00
Dimensions
359.6 x 266.4 x 21.8 mm (14.16" x 10.49" x 0.86")
Price
Starting at $862.39
Dimensions
359.6 x 251.9 x 24.2 mm (14.16" x 9.92" x 0.95")
Price
Starting at $649.00
Dimensions
359.6 x 251.9 x 24.2 mm (14.16" x 9.92" x 0.95")
Price
Starting at $619.99
All Lenovo IdeaPad Gaming 3 (2022) configurations:
All Lenovo IdeaPad Gaming 3i (2022) configurations:
All Lenovo IdeaPad Gaming 3 (2021) configurations:
All Lenovo IdeaPad Gaming 3i (2021) configurations: