[Comparison] Lenovo IdeaPad Gaming 3 and 3i (15″, 2021) vs IdeaPad Gaming 3 and 3i (15″, 2020) – what are the differences?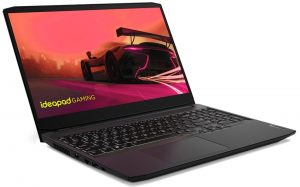 The IdeaPad Gaming laptops from Lenovo are some of the best budget gaming laptops that your money can get. They offer good performance, both for gaming and rendering, while not breaking the bank, so the budget gamers appreciate it a lot.
Manufacturers are always trying to innovate the budget gaming space, as it is very competitive and a lot is at stake. Not everyone can purchase an expensive gaming laptop, so devices like this are very important, as they bring in a lot of revenue for the brand.
Here we have the two latest IdeaPad Gaming 3 devices, which come with both Intel and AMD hardware. We will compare them to their predecessor in order to see what has changed and what stays the same.
Full Specs: IdeaPad Gaming 3 (2021) / IdeaPad Gaming 3i (2021) / IdeaPad Gaming 3 (2020)
The design of the laptops has remained the same, which is a smart move by Lenovo. Doing so lowers the production costs, so the overall price of the laptops is reduced. In terms of weight and height, the new devices are 50 grams lighter and 0.7 mm thinner.
The display selection is different, with the new laptops offering one new display option, which seems to be quite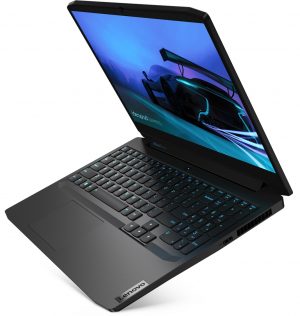 good, at least on paper. In addition to the two Full HD IPS panels, you get a third one, which has 100% sRGB coverage and a 165Hz refresh rate.
Lastly, the specs, have been improved, with the AMD laptop featuring the new Zen 3-based Ryzen 5000 H-series chips, while the Intel laptop uses the Tiger Lake H-based processors. As for the graphics, in addition to the GTX 1650 which was already available with the previous devices, you get the RTX 3050 and RTX 3050 Ti, which should bring improved performance.
Dimensions
359.6 x 251.9 x 24.2 mm (14.16" x 9.92" x 0.95")
Price
Starting at $649.00
Dimensions
359.6 x 251.9 x 24.2 mm (14.16" x 9.92" x 0.95")
Price
Starting at $617.95
Dimensions
359 x 249.6 x 24.9 mm (14.13" x 9.83" x 0.98")
Price
Starting at $639.00
All Lenovo IdeaPad Gaming 3 (2021) configurations:
All Lenovo IdeaPad Gaming 3i (2021) configurations:
All Lenovo IdeaPad Gaming 3 (2020) configurations: