[Comparison] Lenovo IdeaPad 5 Pro (14″, 2022) vs IdeaPad 5 Pro (14″, 2021) – what are the differences?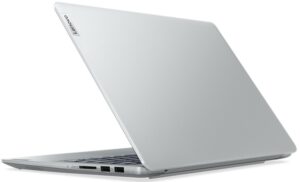 The IdeaPad series offers mainstream laptops for everyone. With every generation, they manage to deliver quality hardware with good designs for an attractive price. The IdeaPad Pro series takes it up a notch, improving the build quality and adding higher resolution displays.
Today we have the two IdeaPad 5 Pro devices: the hotshot 2022 model, which brings the latest goodies from Intel, and the 2021 model, which can offer great value, offering capable and relevant hardware. We are comparing the two in order to see what has changed and what stays the same.
Full Specs: Lenovo IdeaPad 5 Pro (14″, 2022) / IdeaPad 5 Pro (14″, 2021) 
Lenovo IdeaPad 5 Pro (14″, 2022) configurations:
Lenovo IdeaPad 5 Pro (14″, 2021) configurations:
Starting on the outside, the laptop retains the same chassis, which we like very much. The combination of glossy on the sides and matte on the lid, base, and bottom panel looks sensational, giving the device a lot of character. The dimensions have been largely unaffected, with the 2022 model supposedly weighing 10 grams heavier.
Moving over to the display selection, we see no changes. Both the2.2K IPS panel and the 2.8K IPS panel are here to stay, delivering high pixel density, color coverage, and accuracy for professional work and enjoying movies and series to the fullest.
Lastly, all of the changes are situated on the inside. First of all, Alder Lake is the very thing that put Intel back on the throne, with so far the H-series dominating the competition. We hope the same can be said about the P-series and U-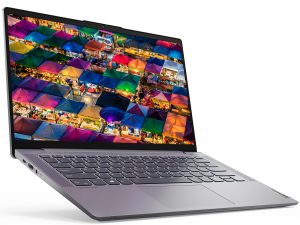 series, as we see the former in the IdeaPad 5 Pro ( 14″, 2022). These new chips have more cores and threads, which should increase the overall performance and efficiency since smaller tasks can be redistributed for better power optimization.
In terms of graphics, there are integrated models (Xe Graphics G7) which we already know a lot about. Then we have the MX 550 which is making appearances in a lot of notebooks. Lastly, the RTX 2050 comes in using the same GA107 die that the RTX 3050 and RTX 3050 Ti uses, bringing Ampere tech despite the 20-series name. It really seems that the GTX 1650 is out of the market, being replaced by the RTX 2050 and RTX 3050.
All Lenovo IdeaPad 5 Pro (14″, 2022) configurations:
All Lenovo IdeaPad 5 Pro (14″, 2021) configurations: