[Comparison] Lenovo IdeaPad 3 and 3i Gen 6 vs IdeaPad 3 and 3i Gen 5 – what are the differences?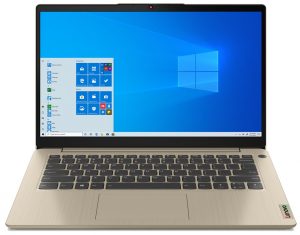 The IdeaPad laptops from Lenovo are among their best-selling ones. The combination of adequate performance, good designs, and a relatively low price tag make them a tempting offer for everyone, as they can make for good daily driver devices or a laptop for a student, who needs that Lenovo reliability.
The sixth-generation IdeaPad 3 laptops offer a plethora of hardware options both from AMD and Intel's newest processor families, Ryzen 5000 and Tiger Lake.
Today we are comparing them against their predecessors, to see what are the differences?
IdeaPad 3 (14″) Gen 6 Full Specs: AMD / Intel
IdeaPad 3 (15″) Gen 6 Full Specs: AMD / Intel
IdeaPad 3 (17″) Gen 6 Full Specs: AMD / Intel
Full Specs: IdeaPad 3 (14″) Gen 5 / IdeaPad 3 (15″) Gen 5 / IdeaPad 3 (17″) Gen 5
It's no surprise that the laptops use the same designs from last year. This helps a lot in reducing the price, as manufacturers don't have to invest in developing a new design. There are some differences between the different sized models, however, with the 14-inch devices lacking a NumPad, while the bigger 15 and 17-inch laptops get one. In terms of weight, the new devices are lighter, by around 100 to 200 grams, while retaining the same thickness of 19.9 mm.
In terms of displays, things are relatively similar to last year, with some exceptions of course. The 14 and 15-inch laptops now have two display options, with either a TN or an IPS panel, both sporting a Full HD resolution. The 768p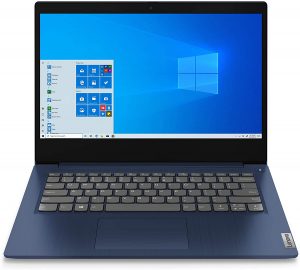 TN panel is gone for good. As for the 17-inch device, it reuses the exact same panels, with either a 900p TN display or a Full HD IPS one.
Lastly, the specs are where most of the upgrades are. The older Ryzen 4000 U-series and Comet Lake processors are swapped out, and in their places come the Ryzen 5000 U-series and Tiger Lake units, which, at least on paper, offer higher performance and increased power efficiency.
There is a caveat with the new AMD chips, as despite bearing the 5000- series name, the specific units that are inside the IdeaPad 3 laptops still use the Zen 2 architecture. As for the Intel chips, they bring the Iris Xe Graphics G7 (in the Core i5 and i7 models), which are by far the best performing integrated graphics that you can get right now.

All Lenovo IdeaPad 3 (AMD) 2021 configurations:
IdeaPad 3 (14″) configurations:
IdeaPad 3 (15″) configurations:
IdeaPad 3 (17″) configurations:
All Lenovo IdeaPad 3 (Intel) 2021 configurations:
IdeaPad 3 (14″) configurations:
IdeaPad 3 (15″) configurations:
IdeaPad 3 (17″) configurations:
All Lenovo IdeaPad 3 (2020) configurations:
IdeaPad 3 (14″) configurations:
IdeaPad 3 (15″) configurations:
IdeaPad 3 (17″) configurations: