[Comparison] Lenovo IdeaPad 1 (14″, 2021) vs IdeaPad 1 (14″, 2020) – what are the differences?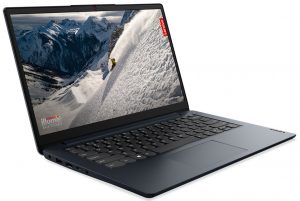 The new IdeaPad 1 that we took a look at a few days ago seems like a pretty good budget device, offering decent specs and a good design. Today we will be doing a quick comparison between it and the IdeaPad 1 from last year, in order to see what has changed 900600 and what has remained the same.
Full Specs: IdeaPad 1 (14″, 2021) / IdeaPad 1 (14″, 2020)
In terms of the design, there are some noticeable changes. While the 2020 version had way sharper angles, the new laptop softens them up a bit, making it less aggressive and more friendly-looking. The weight has been reduced a little bit, going from 1.40 kg to 1.32 kg. There have been no changes to the build materials, with the whole laptop being made of plastic.
Going over to the displays, the new device keeps the two 14-inch TN panels from before, while also adding a Full HD IPS panel to the mix.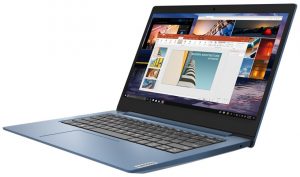 By far the biggest change is in the specs, where we see the new Jasper Lake Celeron and Pentium processors, which replace the older Gemini Lake Refresh CPUs. On the AMD front, we see two Ryzen chips from the Ryzen 3000U-series, while keeping the 3020e and Athlon Silver 3050e. In terms of graphics, we get the new Jasper Lake iGPUs and the RX Vega integrated graphics from Intel and AMD, respectively.
The I/O has seen some expansion, featuring one USB Type-C 3.2 (Gen. 1) port next to the two USB Type-A ports. All of the other I/O has stayed the same.
All Lenovo IdeaPad 1 (14″, 2021) configurations:
All Lenovo IdeaPad 1 (14″, 2020) configurations: