[Comparison] Lenovo 14e Chromebook Gen 2 vs 14e Chromebook Gen 1- what are the differences?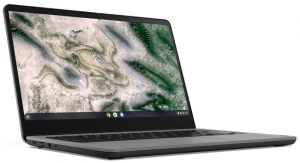 Chromebooks open the door to inexpensive devices for education, which can go a long way to introducing youngsters to technology and modernizing the way they study and the way they learn. Today we have the most recent Chromebook from Lenovo, the 14e Gen 2, which if you haven't figured out, the e stands for education.
It comes with a low-powered AMD CPU, which is everything that a student will need. As with most of the new releases that we cover, we also compare the new notebook against its predecessor, the 14e Gen 1, to see what are the differences.
Full Specs: Lenovo 14e Chromebook Gen 2 / 14e Chromebook Gen 1
The design has been thoroughly improved, at least for us, with the new notebook. While the laptop still uses a plasticky design, it gets a matte finish on the base and the lid, make it look more expensive than what you're actually paying. The rounded corners really soften up the design, making the whole design easier to comprehend. The new laptop weighs pretty much the same and has the exact same height.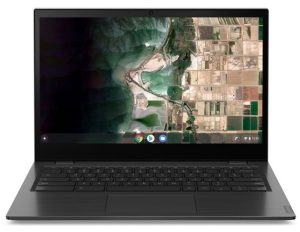 The display offerings are slightly altered. While previously you could get two Full HD panels, with either a TN or an IPS panel, now you get either a 768p TN panel or a Full HD IPS panel.
As for the specs, the choice between two processors is gone. Now, you can only get the laptop with the AMD 3015Ce, instead of the AMD A4-9210C or the A6-9220C. For the graphics, you now have the integrated RX Vega 3, which should do a good job with watching movies and videos, and some games from the Play Store, which is accessible on the ChromeOS platform.
Dimensions
325 x 223 x 17.7 mm (12.80" x 8.78" x 0.70")
Price
Starting at $459.00
Dimensions
328 x 225 x 17.7 mm (12.91" x 8.86" x 0.70")
Price
Starting at $206.40
All Lenovo 14e Chromebook Gen 2 configurations:
All Lenovo 14e Chromebook Gen 1 configurations: