[Comparison] Intel Core i7-12700H vs Intel Core i7-12650H – the internal conflict gets resolved pretty quickly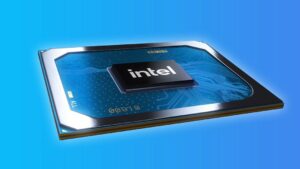 Intel CPUs are so good, that they don't have time to fight products from other companies. The new Alder Lake H-series CPUs have been by far the most powerful chips in 2022, delivering exceptional results, mainly in gaming laptops, which tend to be pretty good at harnessing the power of the best available hardware.
As for today, we have two Core i7 processors with high core counts, both of which can handle the most intense of workloads. The Core i7-12700H does have a clear advantage in offering 4 more cores. However, will the benchmarks utilize all of them, or will we see a more even battle?
Today we are comparing the Intel Core i7-12700H against the Core i7-12650H.
You can find more information about both CPUs here: Intel Core i7-12700H / Core i7-12650H

Specs table
Intel Core i7-12700H
 Intel Core i7-12650H
Architecture
Alder Lake H
Alder Lake H
Cores / Threads
14/20
10/16
Clock Speeds – Base/Boost
2.30 – 4.70GHz
1.70 – 4.70GHz
Cache
24MB
24MB
Lithography
10nm
10nm
TDP
45W
45W
Memory type

DDR5-4800, LPDDR5-5200,

DDR4–3200MHz,

LPDDR4x–4267MHz

DDR5-4800, LPDDR5-5200,

DDR4–3200MHz,

LPDDR4x–4267MHz

Integrated GPU
Intel Iris Xe Graphics G7 (96EU)
Intel UHD Graphics (Alder Lake, 64EU)
CPU benchmarks
Well, turns out benchmarks do in fact take advantage of all the available resources. The Core i7-12700H is 54% quicker in Cinebench 20, while also finishing the Photoshop test 0.6 seconds faster.
Results are from the Cinebench R23 CPU test (the higher the score, the better)
Results are from our Photoshop benchmark test (the lower the score, the better)
Conclusion
While the performance gap was to be expected, we didn't think it would be that large, especially in 3D Rendering. However, as always we have to look deeper. First, the TUF Dash F15 is more of a thin and light gaming laptop, which limits the cooling capacity. On the other end, the MSI Vector GP66 is both thicker and heavier, and we know where those extra doughnuts and hotdogs have gone. The cooling is much more potent, with larger copper heat pipes.

MSI Vector GP66

ASUS TUF Dash F15
All laptops with the Intel Core i7-12700H:
All laptops with the Intel Core i7-12650H: