[Comparison] Intel Core i7-12700H vs AMD Ryzen 7 5800H – if you want to be the man, you have to beat the man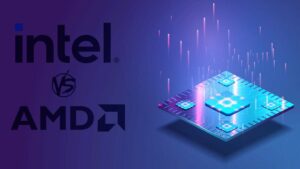 With the Ryzen 6000H-series being out of the market as of now, Intel is coming in quick with its Alder Lake processors, which are pretty good. The first of the bunch, the i7-12700H shows crazy performance inside the Predator Triton 500 SE. To defend the honor of AMD comes the Ryzen 7 5800H, which today will square off against the Core i7, to see which CPU has more power and is the right choice for you.
Today we are comparing the Intel Core i7-12700H against the AMD Ryzen 7 5800H.
You can find more information about both CPUs here: Intel Core i7-12700H / AMD Ryzen 7 5800H

Specs table
CPU benchmarks
With its pure hardware advantage, aka the higher core and thread count, the Core i7-12700H comes out on top in both 3D and 2D Rendering, with leads of 23% in Cinebench 20 and a second and a half in Photoshop.
Results are from the Cinebench R23 CPU test (the higher the score, the better)
Results are from our Photoshop benchmark test (the lower the score, the better)
Conclusion
It's clear that the i7-12700H is the new top dog in the laptop CPU space, at least until Ryzen 6000 and 7000 comes rolling. However, if what you're looking for is a good value, Zen 3 chips are ripe for the picking. They still offer really good performance, while laptops with it are going down in pricing. So if you're smart, you can make some decent savings, while still getting a capable laptop.

All laptops with the Intel Core i7-12700H:
All laptops with the AMD Ryzen 7 5800H: