[Comparison] Intel Core i7-12650H vs Intel Core i7-11600H – are these beefed up Core i5 chips?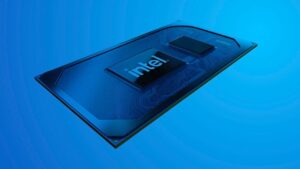 These two processors are each situated below the main star of the show of the Core i7-family, in their respective generations.
Both the Core i7-12650H and the i7-11600H are well below the i7-12700H and i7-11800H, respectively, but are still good choices, if you're given a good price for them. Today we are comparing the two against each other, to see which processor comes on top and if the performance difference, if there is any, of course, is large enough to warrant the extra cash that every new generation of hardware demands.
Here is our Top Laptop CPU Ranking, which showcases the best available processors, according to our testing.
Today we are comparing the Intel Core i7-12650H vs Intel Core i7-11600H.
You can find more information about both CPUs here: Intel Core i7-12650H / Core i7-11600H

Specs table
Specs-wise, these do look a bit like glorified Core i5 CPUs with some extra cache. Now, comparing both of them with each other, there is a pretty large core count advantage for the Alder Lake CPU, along with 6MB of more cache, and the obvious DDR5 support, which does affect the performance. The Integrated graphics also come with more Execution units.
Intel Core i7-12700H
 Intel Core i7-11600H
Architecture
Alder Lake H
Tiger Lake H45
Cores / Threads
10/16
6/12
Clock Speeds – Base/Boost
1.70 – 4.70GHz
2.90 – 4.60GHz
Cache
24MB
18MB
Lithography
10nm
10nm
TDP
45W
45W
Memory type

DDR5-4800, LPDDR5-5200,

DDR4–3200MHz,

LPDDR4x–4267MHz

DDR4–3200MHz,

LPDDR4x–4267MHz

Integrated GPU
Intel UHD Graphics (Alder Lake, 64EU)
Intel UHD Graphics Xe 750 (32EU)
CPU benchmarks
The 12th Gen CPU has a healthy Performance lead in 3D Rendering with Cinebench 20 of 12%. In Photoshop, the same chip finished the benchmark 1.4 seconds quicker.
Results are from the Cinebench R23 CPU test (the higher the score, the better)
Results are from our Photoshop benchmark test (the lower the score, the better)
Conclusion
Ultimately, Alder Lake clearly has the raw power to outperform any competition, at least for now. However, that doesn't make Tiger Lake obsolete, as we believe both generations can coexist with each other. Laptops equipped with 11th Gen processors will continue to go down in price, presenting very good value for money laptops, regardless of what device you want (gaming, Creator, business).

All laptops with the Intel Core i7-12650H:
All laptops with the Intel Core i7-11600H: