[Comparison] Intel Core i7-12650H vs Intel Core i5-11400H – two CPUs for two different types of people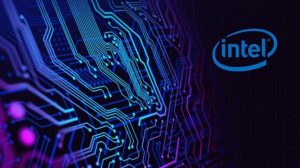 One of the better budget CPUs for gaming and entry-level Creator work has undoubtedly been the Core i5-11400H. Together with the Ryzen 5 5600H, it has brought plenty of 6-core, 12-thread performance to many gamers and creators, undoubtedly kicking off many careers. Today we have a Core i5 CPU under disguise, as the Core i7-12650H has even fewer cores than the Core i5-12500H. However, the Core i7 tries to make up for it with 6MB of extra cache. Let's see how a new hothead in the market stacks up against one of the best gaming CPUs of 2021.
Here is our Top Laptop CPU Ranking, which showcases the best available processors, according to our testing.
Today we are comparing the Intel Core i7-12650H against the Core i5-11400H.
You can find more information about both CPUs here: Intel Core i7-12650H / Core i5-11400H

Specs table
Taking a look at the specs, you can see the Core i7 comes with big advantages n the cores, threads, and cache. However, the Core i5 has higher base speeds, allowing for more short-term performance. There is a large disparity in the integrated graphics, with the Core i7 coming with 64 Xe Execution units against the 16 EU of the Core i5. While in gaming they won't do much, they shine in Creator and Productivity workloads, delivering very good performance.
Intel Core i7-12650H
 Intel Core i5-11400H
Architecture
Alder Lake H
Tiger Lake H45
Cores / Threads
10/16
6/12
Clock Speeds – Base/Boost
1.70 – 4.70GHz
2.20 – 4.50GHz
Cache
24MB
12MB
Lithography
10nm
10nm
TDP
45W
45W
Memory type

DDR5-4800, LPDDR5-5200,

DDR4–3200MHz,

LPDDR4x–4267MHz

DDR4–3200MHz,

LPDDR4x–4267MHz

Integrated GPU
Intel UHD Graphics (Alder Lake, 64EU)
Intel UHD Graphics Xe 750 (16EU)
CPU benchmarks
The Core i7 comes with 28% higher performance in Cinebench 20, while also outclassing its competitor in Photoshop, finishing the test 0.9 seconds quicker.
Results are from the Cinebench R23 CPU test (the higher the score, the better)
Results are from our Photoshop benchmark test (the lower the score, the better)
Conclusion
To end this properly, Alder Lake looks like it's in a league of its own, outperforming everything we throw at it. However, that doesn't mean that there's no place for CPUs like the Core i5-11400H, which is very serviceable and will continue to serve gamers and Creators well. However, the Core i7-12650H might not be that much of a good idea, as depending on the pricing, it might be a better option to go for a laptop equipped with the Core i7-12700H, which has even more cores, and more speed.

All laptops with the Intel Core i7-12650H:
All laptops with the Intel Core i5-11400H: