[Comparison] Intel Core i7-12650H vs AMD Ryzen 7 6800H – AMD is alive and well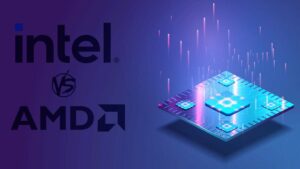 Regardless if you're an AMD or an Intel fan, you have to appreciate the competition between them and how both companies are hardly allowing the other one to take a breath. For now, Intel has the top spots when it comes to processor performance, with the current top 3 places in our Top Laptop CPU Ranking all being taken by Alder Lake H-series processors. While the Ryzen 7 6800H already lost to the Core i7-12700H, nothing is stopping it from dominating over the Core i7-12650H and winning some battles here and there, while AMD prepares its Zen 4 chips, which are meant to offer a true upgrade with a totally new architecture.
Today we are comparing the Intel Core i7-12650H against the AMD Ryzen 7 6800H.
You can find more information about both CPUs here: Intel Core i7-12650H / AMD Ryzen 7 6800H 

Specs table
| | Intel Core i7-12650H | AMD Ryzen 7 6800H |
| --- | --- | --- |
| Architecture | Alder Lake H | Zen 3+ |
| Cores / Threads | 10/16 | 8/16 |
| Clock Speeds – Base/Boost | 1.70 – 4.70GHz | 3.20 – 4.70GHz |
| Cache | 24MB | 20MB |
| Lithography | 10nm | 6nm |
| TDP | 45W | 45W |
| Memory type | DDR5-4800, LPDDR5-5200, DDR4-3200, LPDDR4x-4267 | DDR5-4800, LPDDR5-5200, DDR4-3200, LPDDR4x-4267 |
| Integrated GPU | Intel UHD Graphics (Alder Lake, 64EU) |  AMD Radeon RX 680M |
CPU benchmarks
The Ryzen CPU wakes up, delivering a pretty dominant win in 3D Rendering, with a healthy lead of 22%. However, we didn't see the same level of performance in Photoshop, as the Core i7-12650H had a decent lead, being 0.7 seconds quicker.
Results are from the Cinebench R23 CPU test (the higher the score, the better)
Results are from our Photoshop benchmark test (the lower the score, the better)
Conclusion
AMD has been on the back foot, but this comparison finally gives the Ryzen 7 6800H its time under the spotlight, delivering more 3D Rendering performance than the Core i7-12650H. However, benchmark results are a kind of a bubble, as most people care about the price to performance, and this is where both laptops can be better depending on the market. Still, if money wasn't an object, you would have to think about what kind of workload you deal with on daily basis. You also have to factor in the laptop that you're picking itself, as cooling plays a big role when it comes to these chips' performance.

All laptops with the Intel Core i7-12650H:
All laptops with the AMD Ryzen 7 6800H: