[Comparison] Intel Core i7-12650H vs AMD Ryzen 7 5800H – this ought to be good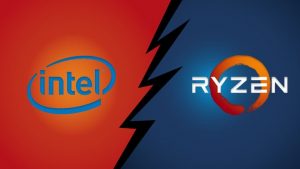 The laptop world is once again dominated by Intel, but AMD hasn't given up. In fact, it is preparing for a big hit with its 7000-series, which is set to come at the end of 2022. For now, the Ryzen 5000H and 6000H-series have to hold them for just enough, and we think they will. The chips still offer very good performance, that while not on par with Tiger Lake, as far as spots on rakings are concerned, can still challenge and be competitive. Today we are showing just how competitive the Ryzen 5800H can be, by putting it against the Core i7-12650H.
Today we are comparing the Intel Core i7-12650H against the AMD Ryzen 7 5800H.
You can find more information about both CPUs here: Intel Core i7-12650H / AMD Ryzen 7 5800H 

Specs table
CPU benchmarks
As you can see, the 5800H is very competitive in 3D Rendering, scoring higher, and having a sizeable lead of 9%. Moving to Photoshop, Alder Lake is still faster, finishing 1.1 seconds quicker.
Results are from the Cinebench 20 CPU test (the higher the score, the better)
Results are from our Photoshop benchmark test (the lower the score, the better)
Conclusion
While the top echelon of Alder Lake like the Core i7-12700H and Core i9-12900H are untouchable as of now, the lower level SKUs can and are being touched, and beaten for that matter. Pair that with the 5000H-series coming down at price, and you can get a pretty powerful laptop that will last a while. Laptops have become so powerful these days, that you can get a gaming device that can keep running the latest games for a few years, even if you have to play with the settings a bit.

All laptops with the Intel Core i7-12650H:
All laptops with the AMD Ryzen 7 5800H: