[Comparison] Intel Core i7-12650H vs AMD Ryzen 5 5600H – despite Intel's win, there's still a case to be made about AMD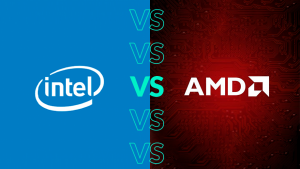 The Core i7-12650H doesn't feel like a true Core i7 CPU,  except for the fact that it comes with 24MB of cache. This is why we feel comfortable comparing it against the best value for money processor: the Ryzen 5 5600H. The AMD chip brings 6 cores and 12 threads which is great for gaming and also opens the door to some productivity and Creator work, especially when paired with a good GPU with encoding capabilities.
Today we are comparing the Intel Core i7-12650H against the AMD Ryzen 5 5600H.
You can find more information about both CPUs here: Intel Core i7-12650H / AMD Ryzen 5 5600H 

Specs table
CPU benchmarks
The Core i7 beats the Ryzen 5 with pretty respectable leads in both 3D and 2D Rendering. The Intel CPU is 25% quicker in Cinebench 20 and finished the Photoshop benchmark nearly two seconds quicker. Truth be told, Ryzen CPUs have always lacked behind Intel when it comes to 2D Rendering and single-core performance.
Results are from the Cinebench R23 CPU test (the higher the score, the better)
Results are from our Photoshop benchmark test (the lower the score, the better)
Conclusion
Alder Lake offers a sensational improvement over Tiger Lake, finally managing to overcome AMD and their hegemony. However, there are still many cases where AMD might be better, especially once you factor in pricing, availability, and other factors. As you know, AMD CPUs have notoriously been really efficient, so if battery life and performance are both important to you, you might not want to splurge on the latest generation from Intel.

All laptops with the Intel Core i7-12650H:
All laptops with the AMD Ryzen 5 5600H: