[Comparison] Intel Core i7-11800H vs Core i9-10980HK – The new hotshot goes against the Old Guard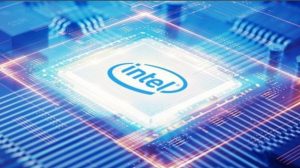 The new Tiger Lake processors from Intel are really banging, coming out on top in a lot of our recent comparisons. Now, we have a real test, with the Core i9-10890HK, which is a top-tier processor, based on the older Comet Lake H architecture. Despite that, it can still boss around other newer chips, as the single-core performance of these older CPUs was through the roof. Let's see if the new hotshot in town, the Core i7-11800H, can go ahead and defeat the so-called "king" of the old guard that is the Core i9-10980HK.
Here is our Top Laptop CPU Ranking, where you can check out the best performing processors.
Today we are comparing the Intel Core i7-11800H against the Core i9-10980HK.
You can learn more about both CPUs here: Intel Core i7-11800H / Core i9-10980HK

Specs table
| | Intel Core i7-11800H | Intel Core i9-10980HK |
| --- | --- | --- |
| Architecture | Tiger Lake H45 | Comet Lake H |
| Lithography | 10 nm | 14 nm |
| Base / Max frequency | 2.30-4.60GHz | 2.40-5.10GHz |
| Cores / Threads | 8/16 | 8/16 |
| Memory Type | DDR4-3200MHz, LPDDR4x-4266MHz | DDR4-2933MHz |
| Power Consumption | 45W | 45W |
| Cache | 24MB | 16MB |
| Integrated GPU | Intel UHD Graphics Xe 750 (32EU) | Intel UHD Graphics 630 |
CPU benchmarks
In the 3D Rendering benchmark with Cinebench 20, the Core i7-11800H scored 43% higher, which is a massive improvement. Next on the list is the Photoshop benchmark, which tests the 2D Rendering capabilities of the processors. Here, the Core i7-11800H finished the benchmark first, with a lead of around 0.25 seconds, which is kind of negligible but still exists.
Results are from the Cinebench R23 CPU test (the higher the score, the better)
Results are from our Photoshop benchmark test (the lower the score, the better)
Conclusion
The power dynamic is shifting once again, this time in favor of Intel. The performance increases from one generation to the next is massive, especially in the 3D Rendering field, with the Core i7-11800H performing better than even some AMD Zen 3 chips, which are known for their multi-core performance, which is crucial in 3D Rendering. As the Core i9-10980HK was considered the crown jewel of Intel's mobile chips, it is pretty expensive and not a good overall deal, unless you want the Core i9 name or you're an absolute professional, but even there the Core i7 performs better. That said, both CPUs are absolute monsters and if you can find reasonably priced laptops with them, you should absolutely go for it.
The new architecture is miles ahead of the older one and despite the lower boost and base clock speeds of the Core i7-11800H, the 3D Rendering score speaks for itself.

All laptops with the Intel Core i7-11800H:
All laptops with the Intel Core i9-10980HK: