[Comparison] Intel Core i7-11800H vs AMD Ryzen 9 5900HS – a very close and fierce battle that could have gone either way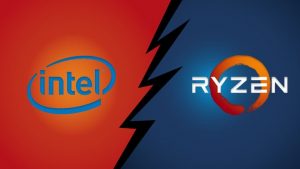 In a world where most laptops have a 4-core CPU that basically gives it the needed amount of power, it is great to see some heavy-duty high-powered processors that can rival some desktop chips. This is the case with the newest Tiger Lake and Zen 3-based CPUs from Intel and AMD, respectively: The Core i7-11800H and the Ryzen 9 5900HS.
They offer overkill performance that many people don't need but want to have. It's similar to owning a crazy fast sports car, it's not like you'll drive it like an F1 driver, most of the time you'll abide by the rules, but just the fact that you can and the vehicle is able to do that gets you excited.
Here is our Top Laptop CPU Ranking, where you can check out the best performing processors.
Today we are comparing the Intel Core i7-11800H against the AMD Ryzen 9 5900HS.
You can learn more about both CPUs here: Intel Core i7-11800H / AMD Ryzen 9 5900HS

Specs table
CPU benchmarks
In the 3D Rendering benchmark with Cinebench 20, the Core i7-11800H outperformed its opponent, scoring 3% higher. As for the Adobe Photoshop benchmark, the Core i7 was better there again, this time with a lead of around 0.2 seconds.
Results are from the Cinebench R23 CPU test (the higher the score, the better)
Results are from our Photoshop benchmark test (the lower the score, the better)
Conclusion
Wow! The Core i7-11800H managed to outperform the Ryzen 9 5900HS, both in 3D and 2D Rendering. Yes, it did that, but the performance gains weren't that significant. A question arises of "Will there be a stop to this CPU's rampage, or will it keep wreaking havoc in its way?" It will probably come to an end, as CPU performance in laptops can be affected quite much by the type of RAM it uses, as well as the overall engineering of the device.
That is why we would advise you to go with an overall laptop that performs well, instead of focusing on a specific CPU. Also, price is the most important factor here and by the looks of it, devices with both laptops are relatively evenly prices, especially if you consider that since Ryzen 9 laptops are more specced out, they will come with more RAM and SSD storage, along with a more powerful Graphics card.

All laptops with the Intel Core i7-11800H:
All laptops with the AMD Ryzen 9 5900HS: