[Comparison] Intel Core i7-11800H vs AMD Ryzen 7 4800H – Intel is turning over a new leaf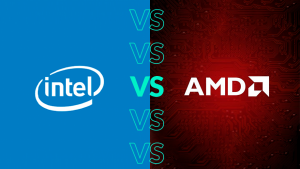 Intel's new Tiger Lake chips are starting to make a name for themselves. The new H45 units perform out of their minds, racking wins even against the new Zen 3 lineup from AMD.
We truly live in an era where we have fierce competition between Intel and AMD, which is great for the consumers, which will get better hardware at a great price. Today we are putting the Core i7-11800H against another AMD chip, so we can truly assess the power and performance of these new Tiger Lake H45 CPUs.
Here is our Top Laptop CPU Ranking, where you can check out the best performing processors.
Today we are comparing the Intel Core i7-11800H against the AMD Ryzen 7 4800H.
You can learn more about both CPUs here: Intel Core i7-11800H / AMD Ryzen 7 4800H

Specs table
CPU benchmarks
In Cinebench 20, which tests the processor's 3D Rendering capabilities, the Core i7-11800H scored 22% higher, which is really impressive, since 3D Rendering is totally in AMD's lane. The second test, which consists of 2D Rendering with Adobe Photoshop, the Core i7 was faster again, finishing the benchmark with a lead of around 0.8 seconds.
Results are from the Cinebench 20 CPU test (the higher the score, the better)
Results are from our Photoshop benchmark test (the lower the score, the better)
Conclusion
We are starting to think that AMD's time under the spotlight is coming to an end. Intel has shown that they can compete, and even win, so now the ball is in the court of Team Red. It is up to them to improve, but this is the fun part for us. We get to see these two titans always one-upping each other, advancing their technologies further than they've ever thought they could. While now AMD might be on the backfoot, their CPUs are still viable alternatives and you should go with what you prefer, both performance, and more importantly, price-wise.

All laptops with the Intel Core i7-11800H:
All laptops with the AMD Ryzen 7 4800H: