[Comparison] Intel Core i7-11600H vs Intel Core i7-10750H – an expected result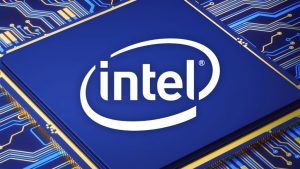 Probably the most popular CPU in the gaming laptop world, the Core i7-10750H can be found in a laptop from every brand essentially. While the Comet Lake H CPUs weren't on par with their Zen 2 counterparts, they still offered reliable power and were fantastic for gaming, with their single-core performance being as good as always.
Today we are comparing the Core i7-11600H and the i7-10750H, to see how much is the difference in computing power between the two and if picking a slightly older laptop is the correct play, depending on your needs. Both CPUs bring similar specifications, with them having a 6/12-layout, with the older i7 having a boost clock of 5.00GHz, which will be a treat to see if a laptop manages to pull it off.
Here is our Top Laptop CPU Ranking, where you can check out the best performing processors.
You can learn more about both CPUs here: Intel Core i7-11600H / Intel Core i7-10750H

Specs table
| | Intel Core i7-11600H | Intel Core i7-10750H |
| --- | --- | --- |
| Architecture | Tiger Lake H45 | Comet Lake H |
| Lithography | 10 nm | 14 nm |
| Base / Max frequency | 2.90-4.60GHz | 2.60-5.00GHz |
| Cores / Threads | 6/12 | 6/12 |
| Memory Type | DDR4-3200MHz, LPDDR4x-4266MHz | DDR4-2933MHz |
| Power Consumption | 45W | 45W |
| Cache | 18MB | 12MB |
| Integrated GPU |  – | Intel UHD Graphics 630 |
CPU benchmarks
It wasn't a surprise that the newer CPU with the newer architecture comes out on top. The Core i7-11600H is 22% faster in 3D Rendering and has a lead of more than a second in Photoshop.
Results are from the Cinebench R23 CPU test (the higher the score, the better)
Results are from our Photoshop benchmark test (the lower the score, the better)
Conclusion
All in all, the Core i7-10750H is outmatched both in 3D and 2D Rendering. However, this was expected, as we are comparing two similarly specced CPUs, of which one has a superior architecture. After all, the Core i7-11600H offers 50% more cache, higher Base clock, and is built on a smaller node. Still, laptops with the Core i7-10750H should be considered, as their price is going down, and they still offer very good performance. Also, if you're looking for a gaming laptop and you're on a budget, you can look for a laptop with the Turing GPUs and Comet Lake H CPUs, which are cheaper with the arrival of Ampere and Tiger Lake. Even a combo of Comet Lake and Ampere can be found in many notebooks.

All laptops with the Intel Core i7-11600H:
All laptops with the Intel Core i7-10750H: