[Comparison] Intel Core i7-11600H vs Intel Core i5-11400H – equal number of cores but a better performance from the Core i7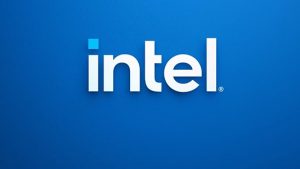 This will be a very close comparison, at least in our opinion. The Core i7-11600H and the Core i5-11400H are very similar processors, featuring the same core and thread count, as well as a very close boost speed.
AMD has really pushed Intel to the brink, forcing them to adapt and offer chips with a higher number of cores and more power. If you would have told us 10 years ago we would be seeing 6-core i5 CPUs we would have laughed at you, as previously even the i7 chips were capped at four cores.
Here is our Top Laptop CPU Ranking, where you can check out the best performing processors.
Today we are comparing the Intel Core i7-11600H against the Core i5-11400H.
You can learn more about both CPUs here: Intel Core i7-11600H / Core i5-11400H

Specs table
| | Intel Core i7-11600H | Intel Core i5-11400H |
| --- | --- | --- |
| Architecture | Tiger Lake H45 | Tiger Lake H45 |
| Lithography | 10 nm | 10 nm |
| Base / Max frequency | 2.90-4.60GHz | 2.20-4.50GHz |
| Cores / Threads | 6/12 | 6/12 |
| Memory Type | DDR4-3200MHz, LPDDR4x-4266MHz | DDR4-3200MHz |
| Power Consumption | 45W | 45W |
| Cache | 18MB | 12MB |
| Integrated GPU |  – | Intel UHD Graphics Xe G4 (48EU) |
CPU benchmarks
In 3D Rendering, the Core i7 was quite more powerful, offering 18% more performance in Cinebench R20. Moving to 2D Rendering with Photoshop, here we saw the scores even out. While the i7 was still first, it was only by ar margin of 0.1 seconds, so the difference can't even be felt.
Results are from the Cinebench R23 CPU test (the higher the score, the better)
Results are from our Photoshop benchmark test (the lower the score, the better)
Conclusion
All in all, this was a pretty close showcase of both processors, and while the Core i7 is still a favorite, we can see the Core i5 trailing closely behind. And if you're content with its performance, you can get a Core i5-11400H equipped system for far less, since usually Core i7 chips have name value as well, raising their prices even further. The processors' performance also is heavily influenced by the cooling, so you should always look at a laptop on a case-to-case basis when choosing your next device.

All laptops with the Intel Core i7-11600H:
All laptops with the Intel Core i5-11400H: