[Comparison] Intel Core i7-11600H vs AMD Ryzen 7 5800H – the Ryzen has a lead in 3D Rendering, while the Photoshop results are VERY close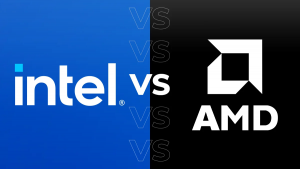 With yesterday's defeat of the Ryzen 5 5600H, today we have a more powerful opponent to combat the Core i7-11600H. This time it is one of the big boys in AMD's army, the Ryzen 7 5800H, and it comes with a pretty big advantage.
The AMD CPU has an 8/16-layout and is more akin to the Core i7-11800H. Thankfully, we have already seen these two chips duke it out and you can read all about it here. While the Ryzen 7 5800H is a favorite, we always have to expect an upset.
Here is our Top Laptop CPU Ranking, where you can check out the best performing processors.
Today we are comparing the Intel Core i7-11600H against the AMD Ryzen 7 5800H.
You can learn more about both CPUs here: Intel Core i7-11600H / AMD Ryzen 7 5800H

Specs table
| | Intel Core i7-11600H | AMD Ryzen 7 5800H |
| --- | --- | --- |
| Architecture | Tiger Lake H45 | Zen 3 |
| Lithography | 10 nm | 7 nm |
| Base / Max frequency | 2.90-4.60GHz | 3.20-4.40GHz |
| Cores / Threads | 6/12 | 8/16 |
| Memory Type | DDR4-3200MHz, LPDDR4x-4266MHz | DDR4-3200MHz, LPDDR4x-4266MHz |
| Power Consumption | 45W | 45W |
| Cache | 18MB | 20MB |
| Integrated GPU |  – | AMD Radeon RX Vega 8 (R4000/5000, 35/45W) |
CPU benchmarks
The AMD processor is a stone-cold killer in the 3D Rendering test, showing a 23% higher score. However, results were much closer in Photoshop, and while the Ryzen still came out ahead, it was by 0.1 seconds, which is negligible.
Results are from the Cinebench R23 CPU test (the higher the score, the better)
Results are from our Photoshop benchmark test (the lower the score, the better)
Conclusion
The Ryzen 7 5800H solidified itself as the better all-around CPU of the two. It not only shows a 23% improvement in 3D Rendering while stagnating in Photoshop. If you are serious about 3D modeling and Blender work, the AMD is the place to be. However, if you will mainly work with photos and 2D images, the Core i7-11600H will do a fantastic job, as the 0.1 second lead of the Ryzen 7 means next to nothing.

All laptops with the Intel Core i7-11600H:
All laptops with the AMD Ryzen 7 5800H: