[Comparison] Intel Core i7-11390H vs Intel Core i7-11800H – it's more than just 10 extra Watts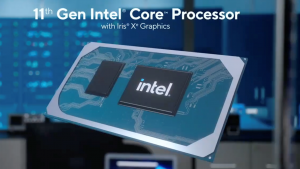 Today's comparison will truly showcase the difference between the Tiger Lake H35 and H45 series. One part of the problem with the H35 series is that most laptop manufacturers think that simply because 10W are knocked off, they can slim down the laptop however much they want without expecting any sort of blowback from the CPU itself.
Contrasting from that, the H45 chips bring a different philosophy, focusing more on cooling and maximizing performance. Intel has also put in more cores and enabled hyper-threading on all of their H45 chips, which also increases the performance. For example, both chips are branded as i7, but the i7-11800H has double the cache, cores, and threads. One area where the i7-11390H leads is with its higher clock speeds.
Here is our Top Laptop CPU Ranking, where you can check out the best performing processors.
Today we are comparing the Intel Core i7-11390H against the Core i7-11800H.
You can learn more about both CPUs here: Intel Core i7-11390H / Core i7-11800H

Specs table
| | Intel Core i7-11390H | Intel Core i7-11800H |
| --- | --- | --- |
| Architecture | Tiger Lake H35 | Tiger Lake H45 |
| Lithography | 10 nm | 10 nm |
| Base / Max frequency | 3.40-5.00GHz | 2.30-4.60GHz |
| Cores / Threads | 4/8 | 8/16 |
| Memory Type | DDR4-3200MHz, LPDDR4x-4267MHz | DDR4-3200MHz, LPDDR4x-4267MHz |
| Power Consumption | 35W | 45W |
| Cache | 12MB | 24MB |
| Integrated GPU | Intel Iris Xe Graphics G7 (96EU) | Intel UHD Graphics Xe 750 (32EU) |
CPU benchmarks
The extra cores really put the Core i7-11800H ahead of its competition, resulting in a 113% increase in 3D Rendering performance. In Photoshop, there is a lead of 27%. This is to be expected, as the more powerful CPU has double the resources, and laptops with it are generally made in a way that allows the laptop to reach these great levels of performance.
Results are from the Cinebench R23 CPU test (the higher the score, the better)
Results are from our Photoshop benchmark test (the lower the score, the better)
Conclusion
We really don't see a reason for buying a laptop with a Tiger Lake H35 chip, unless you're really a fan of some of the units that are available with it, and you're generally satisfied with the features that it offers. One such is the Predator Triton 300 SE, which is a fantastic little devil that could use more CPU power. The Core i7-11390H gets outgunned in every-single metric, which doesn't help it at all, let alone receive a recommendation from us.

All laptops with the Intel Core i7-11390H:
All laptops with the Intel Core i7-11800H: