[Comparison] Intel Core i7-11390H vs Intel Core i5-11400H – Performance is closer than expected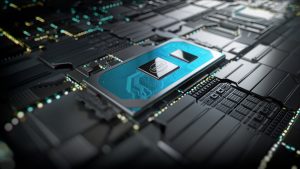 Another day, another time that the Tiger Lake H35 series disappoints us. Today it is going against the Core i5-11400H, which has been making waves in budget gaming laptops, offering a very stable and capable base that a good GPU can take advantage of. With its 6-core / 12-thread layout, it has the juice to not bottleneck even the high-powered mobile GPUs from NVIDIA like the RTX 3070 or its Ti counterpart.
Here is our Top Laptop CPU Ranking, where you can check out the best performing processors.
Today we are comparing the Intel Core i7-11390H against the Core i5-11400H.
You can learn more about both CPUs here: Intel Core i7-11390H / Core i5-11400H

Specs table
| | Intel Core i7-11390H | Intel Core i5-11400H |
| --- | --- | --- |
| Architecture | Tiger Lake H35 | Tiger Lake H45 |
| Lithography | 10 nm | 10 nm |
| Base / Max frequency | 3.40-5.00GHz | 2.20-4.50GHz |
| Cores / Threads | 4/8 | 6/12 |
| Memory Type | DDR4-3200MHz, LPDDR4x-4267MHz | DDR4-3200MHz, LPDDR4x-4267MHz |
| Power Consumption | 35W | 45W |
| Cache | 12MB | 12MB |
| Integrated GPU | Intel Iris Xe Graphics G7 (96EU) | Intel UHD Graphics Xe G4 (48EU) |
CPU benchmarks
In the 3D Rendering benchmark with Cinebench 20, the Core i5-11400H scores higher, with a lead of 17.5%. The Photoshop results were much closer, with the same CPU finishing the test first, albeit with a lead of only 0.3 seconds, which you'd hardly be able to notice.
Results are from the Cinebench R23 CPU test (the higher the score, the better)
Results are from our Photoshop benchmark test (the lower the score, the better)
Conclusion
While the extra cores are helpful, they mostly contribute to higher 3D Rendering performance. In very quick work, the Core i7 might actually feel faster, due to its higher base and boost speeds. However, H35 chips have notoriously performed badly in long-duration tasks, since the cooling in laptops that use them is insufficient enough. Manufacturers are quick to forget that simply because 10W is knocked off they can cut the cooling capacity. If we could choose, we would go for the Core i5, especially if the pricing is similar. As always, pricing is key and it can make almost any hardware look like a good value for the money.

All laptops with the Intel Core i7-11390H:
All laptops with the Intel Core i5-11400H: