[Comparison] Intel Core i7-11390H vs AMD Ryzen 7 5800U – The AMD Supremacy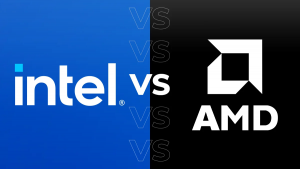 The Ryzen 5000U-series processors offer really good performance for their 15W TDP. Today we will see how the most powerful ULV chip on the market fares against a CPU with more than twice the TDP, but with half the cores, threads, and 8GB less cache.
The Tiger Lake H35 series was created with more compact gaming and Creator notebooks, in mind, but somewhere in the middle, either Intel or the laptop manufacturers are really missing the point, delivering laptops with unimpressive performance and cooling issues.
Today we are comparing the Core i7-11390H against the Ryzen 7 5800U.
You can learn more about both CPUs here: Intel Core i7-11390H / AMD Ryzen 7 5800U

Specs table
CPU benchmarks
With such a resource advantage, the Ryzen 7 outscored its opponent, having a lead of 74%. The Photoshop test was a lot closer, but the Ryzen 7 still comes out on top, albeit with a much smaller lead of around 0.2 seconds.
Results are from the Cinebench R23 CPU test (the higher the score, the better)
Results are from our Photoshop benchmark test (the lower the score, the better)
Conclusion
It seems pretty fair to say that the Tiger Lake H35 experiment was a failure on Intel's part. The much more power efficiency Ryzen and Tiger Lake U-series chips offer more or the same performance while having large increases in battery life. Unless you can get a Tiger Lake H35 equipped laptop for a crazy good price, everything else will probably be of better value when you factor in the overall experience and set of features that you'll be getting.

All laptops with the Intel Core i7-11390H:
All laptops with the AMD Ryzen 7 5800U: