[Comparison] Intel Core i7-11390H vs AMD Ryzen 5 5600H – Depends heavily on what you do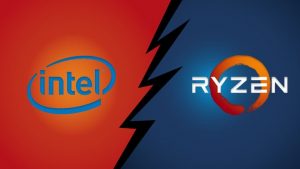 One of the best CPUs for gaming and Creativity is undoubtedly the mid-range Ryzen 5 5600H. Similar to its Intel alternatives, the Core i5-11400H, and i5-11500H, it uses six cores and twelve threads, which is a pretty good sweet spot for a variety of tasks.
It has enough performance to be able to handle both mid-range and high-end GPUs like the RTX 3070 and RTX 3080. What better way to test the Core i7-11390H than against one of the most widely used processors in laptops.
Today we are comparing the Core i7-11390H against the Ryzen 5 5600H.
You can learn more about both CPUs here: Intel Core i7-11390H / AMD Ryzen 5 5600H

Specs table
| | Intel Core i7-11390H | AMD Ryzen 7 5600H |
| --- | --- | --- |
| Architecture | Tiger Lake H35 | Zen 3 |
| Lithography | 10 nm | 7 nm |
| Base / Max frequency | 3.40-5.00GHz | 3.30-4.20GHz |
| Cores / Threads | 4/8 | 6/12 |
| Memory Type | DDR4-3200MHz, LPDDR4x-4267MHz | DDR4-3200MHz, LPDDR4x-4266MHz |
| Power Consumption | 35W | 45W |
| Cache | 12MB | 16MB |
| Integrated GPU |  Intel Iris Xe Graphics G7 (96EU) | AMD Radeon RX Vega 8 (R4000/5000, 35/45W) |
CPU benchmarks
AMD CPUs are generally much better in 3D Rendering benchmarks and performance, and the results below are clear evidence of that. The Ryzen 5 scores 48% higher in the Cinebench 20, while being just a tad slower (around 0.3 seconds) than the Core i7.
Results are from the Cinebench 20 CPU test (the higher the score, the better)
Results are from our Photoshop benchmark test (the lower the score, the better)
Conclusion
What can we take away from this comparison? The main thing is that you should choose whichever laptop fits your workflow better. If most of what you do involves heavy 3D work with Blender or Unreal Engine, the Ryzen is a good option for aspiring Creators in that field. It is also very competitive in 2D Rendering, but the Core i7 slips ahead by a hair. Pricing is also very important, as sometimes uneducated customers see the Core i7 marketing and are quickly drawn to the product. That is why you always check with reviews from sources that you trust and make the informed decision that is right for you.

All laptops with the Intel Core i7-11390H:
All laptops with the AMD Ryzen 7 5800H: