[Comparison] Intel Core i7-11370H vs i7-10750H – 11th Gen is overall better, despite losing the 3D Rendering test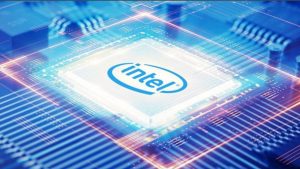 New Tiger Lake H-series CPUs are hitting the market left and right, with the newest one being the Core i7-11370H.
Tiger Lake has provided great performance and low power consumption that is great for laptops, with their less powerful Core i5s and Core i3 variants becoming quite popular among the budget and mid-range laptop segment.
However, today we will focus on the aforementioned Core i7-11370H and compare it to the older, but still pretty powerful Core i7-10750H, in both CPU and GPU cores, as well as some gaming tests, to really get a detailed picture of which chip is better at what.
Today we are comparing the Intel Core i7-11370H against the Intel Core i7-10750H.
Here is our Top Laptop CPU Ranking, where you can see the best performing laptop CPUs.
You can find more information about both CPUs here: Intel Core i7-11370H / Intel Core i7-10750H

Specs table
| | Intel Core i7-11370H | Intel Core i7-10750H |
| --- | --- | --- |
| Cores / Threads | 4 / 8 | 6 / 12 |
| Base / Max frequency | 3.30 – 4.80GHz | 2.60 – 5.00GHz |
| Cache | 12MB | 12MB |
| Lithography | 10 nm | 14 nm |
| Architecture | Tiger Lake H35 | Comet Lake H |
| Memory type | DDR4-3200MHz, LPDDR4x-4266MHz | DDR4-2933 |
| TDP | 35W | 45W |
| Integrated graphics | Intel Iris Xe Graphics G7 (96EU) | Intel UHD Graphics 630  |
CPU benchmarks
In Cinebench 15, which puts the chips through a heavy 3D Rendering test, the Core i7-10750H was faster, scoring 28% better. Moving over to our Photoshop benchmark, here the Core i7-11370H was faster, managing to finish the test with a lead of nearly 0.7 seconds.
Results are from the Cinebench R23 CPU test (the higher the score, the better)
Results are from our Photoshop benchmark test (the lower the score, the better)
GPU benchmarks
The GPU tests here were a straight-up murder, with the Iris Xe Graphics G7 completely destroying the Intel UHD Graphics. To dig in deeper, it scored 350% higher in 3DMark Fire Strike, 306% higher in Unigine Heaven 4.0, and 290% in Unigine Superposition. The jump in performance from this new iGPU is insane, which only shows the age of the GPU tech that the older Intel processors were using.
Gaming tests


Conclusion
In the end, the Core i7-11370H is the overall better performer, when you add up the GPU and gaming tests. In the CPU benchmark, it lost in the 3D Rendering portion, with the i7-10750H being 28% better in Cinebench R15 and just 6% better in Cine R20. However, i7-11370H wins in the Photoshop test with a lead of nearly 0.7 seconds. In the GPU tests, the Intel Iris Xe Graphics G7 in i7-11370H was the undisputed winner, with the percentage increases being in the triple-digit areas. In the gaming tests, it also performed better than the Intel UHD Graphics 630.

All laptops with the Intel Core i7-11370H:
All laptops with the Intel Core i7-10750H: