[Comparison] Intel Core i7-11370H vs Core i5-10300H – Tiger Lake proves superior yet again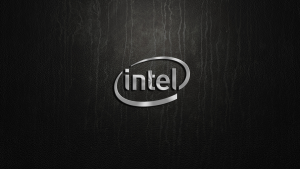 Tiger Lake H-series CPUs are finally here and they are ready to replace their predecessors, the Comet Lake H-based chips. We have already seen the damage that the low TDP, G-units can do and it is pretty spectacular. Now it's time for the bigger siblings to spread their wings and show what they are capable of.
That is why for today we have the Core i7-11370H, which now found in more and more devices. To go against it, we have selected the Core i5-10300H, a CPU that needs no introduction. The Comet Lake H series has been stellar and can still be seen in many gaming laptops, due to their great single-threaded performance.
Here is our Top Laptop CPU Ranking, where you can check out the best performing processors.
Today we are comparing the Intel Core i7-11370H against the Intel Core i5-10300H.
You can learn more about both CPUs here: Intel Core i7-11370H / Intel Core i5-10300H

Specs table
| | Intel Core i7-11370H | Intel Core i5-10300H |
| --- | --- | --- |
| Architecture | Tiger Lake H35 | Comet Lake H |
| Lithography | 10 nm | 14 nm |
| Base / Max frequency | 3.30-4.80GHz | 2.50-4.50GHz |
| Cores / Threads | 4/8 | 4/8 |
| Memory Type | DDR4-3200MHz, LPDDR4x-4266MHz | DDR4-2933MHz |
| Power Consumption | 35W | 35/45W |
| Cache | 12MB | 8MB |
| Integrated GPU | AMD Radeon RX Vega 7 (Ryzen 4000, 35/45W) | Intel UHD Graphics 630 |
CPU benchmarks
As you can see from the scores below, the Core i7-11370H is pretty powerful, and the higher TDP allows it to reach even higher clock speeds. To go back to the scores, the new Intel CPU showed better performance both in 3D and 2D Rendering. In the Cinebench 20 test, it was 24% more powerful, which quite significant. The Photoshop results were no joke either, with the Core i7-11370H finishing the benchmark a second and a half faster.
Results are from the Cinebench R23 CPU test (the higher the score, the better)
Results are from our Photoshop benchmark test (the lower the score, the better)
Conclusion
To sum up the results above, the Intel Core i7-11370H, unsurprisingly dominated in both the Cinebench and Photoshop benchmarks. However, being a new piece of tech, it comes with its own premium price, which if you're willing to pay, great for you, but if you can't, the older Comet Lake H chips still do a fine job, especially in video games, where their single-threaded performance is legendary by now.

All laptops with the Intel Core i7-11370H:
All laptops with the Intel Core i5-10300H: