[Comparison] Intel Core i7-11370H vs AMD Ryzen 7 4800U – Ryzen proved to be the much better chip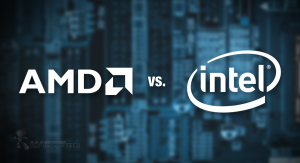 Intel's Tiger Lake CPUs have been pretty impressive thus far, and while they still haven't been able to topple AMD and recover their former glory, they are definitely on the right track.
The newest addition, the Core i7-11370H, promises great results both in the CPU and the GPU, with its Iris Xe Graphics G7, which has been one of the best iGPUs to come out in recent years. Today we are here to test how good the i7-11370H by comparing it to the AMD Ryzen 7 4800U.
Here you can take a look at our Top Laptop CPU Ranking, where you can always see what the top-performing processors are. We update it regularly so that you always have actual information.
You can find more information about both CPUs here: Intel Core i7-11370H / AMD Ryzen 7 4800U

Specs table
CPU benchmarks
In 3D Rendering with Cinebench 15, the Ryzen 7 4800U, scored quite higher than the Core i7-11370H. The 45% faster performance, due to the extra cores, and threads. All of this while having a lower power consumption, which should go a long way in increasing the battery life of the device that the 4800U is paired up with?
Results are from the Cinebench 20 CPU test (the higher the score, the better)
Results are from our Photoshop benchmark test (the lower the score, the better)
GPU benchmarks
In the GPU benchmarks, the RX Vega 8, which is inside the Ryze 7 4800U, scored 8% higher in 3DMark Fire Strike. What could have contributed to the differences in the GPU scores, is the RAM speed and configuration, which is essential for and iGPU to deliver a good performance.
Conclusion
The Ryzen 7 4800U showed better performance both in CPU and GPU performance. In Cinebench 15, the AMD CPU is 45% faster, and in the GPU department, the RX Vega 8 that is inside it provided 8% higher performance in 3DMark Fire Strike. Overall the Ryzen 7 4800U is the better CPU/iGPU combo, but as with every choice, you should consider the price and availability.

All laptops with the Intel Core i7-11370H:
All laptop with the AMD Ryzen 7 4800U: