[Comparison] Intel Core i7-11370H vs AMD Ryzen 7 4800H – The Ryzen 7 is the clear winner, but the Core i7 performs well in Photoshop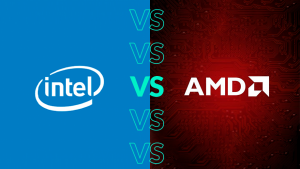 Intel's new addition to the Tiger Lake family is the new Core i7-11370H, which is an upgrade from the older Comet Lake H-series processors.
For today we have a comparison between it and the Ryzen 7 4800H, and while when looking at our Top Laptop CPU Ranking you can see that the Ryzen 7 is way ahead of the Core i7, holding the #3 spot, while the Core i7 holds the #19 spot.
Well, let's see how big the gap is between them, and most importantly which CPU is better at what.
Today we are comparing the Intel Core i7-11370H against the AMD Ryzen 7 4800H.
You can find detailed information about both CPUs here: Intel Core i7-11370H / AMD Ryzen 7 4800H

Specs table
CPU benchmarks
In the 3D Rendering test with Cinebench 15, the Ryzen 7 4800H scored 80% higher than the Core i7-11370H. In the Photoshop test however results were much closer, and while the Ryzen 7 still won, the gap was much smaller and the Core i7-11370H lost by 0.7 seconds.
Results are from the Cinebench 20 CPU test (the higher the score, the better)
Results are from our Photoshop benchmark test (the lower the score, the better)
Conclusion
To summarize the aforementioned results, the Ryzen 7 4800H performed better in both tests. While in Cinebench 15, it had an insane lead of nearly 80%, the Photoshop results were much much closer, with the Ryzen having a lead of around 0.7 seconds. If most of your work consists of Photoshop and image editing, both processors will be great at it and you should just look at what has a better price.

All laptops with the Intel Core i7-11370H:
All laptops with the AMD Ryzen 7 4800H: