[Comparison] Intel Core i7-10870H vs Core i7-11370H – the Core i7-10870H is 59% faster in 3D Rendering and a bit quicker in Photoshop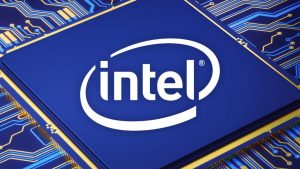 Intel is trying ever so hard to recover its former glory as the number one CPU maker in the world. As you know, AMD is offering better products these days and Intel right now is David, which has to overcome the monstrous Goliath.
The CPUs that we will compare today are both from Intel and they are some of its newest and most powerful additions to the CPU roster: the i7-10870H and the i7-11370H. Let's see if Tiger Lake is the shining light and the savior of Intel or do they have to try harder to create something even better.
You can check out our Top Laptop CPU Ranking, where we have the best mobile and laptop CPUs.
You can find more information about both CPUs here: Intel Core i7-10870H / Intel Core i7-11370H

Specs table
| | Intel Core i7-10870H | Intel Core i7-11370H |
| --- | --- | --- |
| Architecture | Comet Lake-H | Tiger Lake H35 |
| Cores / Threads | 8/16 | 4/8 |
| Clock Speeds – Base/Boost | 2.20 – 5.00GHz | 3.30 – 4.80GHz |
| Cache | 16MB | 12MB |
| Lithography | 14nm | 10nm |
| TDP | 35 / 45W | 35W |
| Memory type | DDR4-2933MHz | DDR4-3200MHz, LPDDR4x-4266MHz |
| Integrated GPU | Intel UHD Graphics 630 | Intel Iris Xe Graphics G7 (96EU) |
CPU benchmarks
In the 3D Rendering benchmark, the Core i7-10870H scored 59% higher, which is quite the lead, but it should have been expected, considering it has double the number of cores and threads, as well as having a higher boost frequency. In Photoshop, the Core i7-10870H was faster yet again, finishing the benchmark nearly a second quicker.
Results are from the Cinebench R23 CPU test (the higher the score, the better)
Results are from our Photoshop benchmark test (the lower the score, the better)
Conclusion
To end up this comparison, while Intel is still struggling to battle AMD, they are certainly moving in the right direction. The Intel Core i7-10870H was the better chip, due to its higher core and thread count, as well as the higher clock speeds. The years of being on top definitely made them complacent and gave AMD the perfect time to strike. If Intel really wants to be the best again, they would have to prepare something really, really special, bide their time and wait for AMD to slip up.

All laptops with the Intel Core i7-10870H:
All laptops with the Intel Core i7-11370H: