[Comparison] Intel Core i7-10870H vs AMD Ryzen 7 4800H – The AMD CPU is 12% better in 3D Rendering, but the Intel CPU wins in Photoshop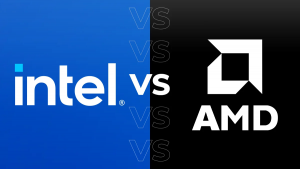 Intel and AMD have been the two biggest desktop and laptop CPU makers in the world. Today we are here to test two of their most popular high-end processors. In the blue corner, we have the Intel Core i7-10870H, which has an 8-core, 16-thread layout, and a boost speed of 5.00 GHz, not bad at all.
And in the red corner, we have none other than the AMD Ryzen 7 4800H, which features the great Zen 2 architecture, and the same core and thread count. While it has a decently lower boost speed, it makes up for it by having a higher base clock, which will come in handy during heavy workloads, where chips tend to throttle.
Today we will compare the Intel Core i7-10870H against the AMD Ryzen 7 4800H.
Here is our Top Laptop CPU Ranking, where you can see the top-performing mobile processors.
You can find more information about both CPUs here: Intel Core i7-10870H / AMD Ryzen 7 4800H

Specs table
CPU benchmarks
In 3D Rendering, the Ryzen 7 4800H managed to score 12% higher, but in Photoshop the Intel Core i7-10870H was faster, finishing the benchmark 0.6 seconds before the AMD CPU. The higher base clock helped the AMD chip to maintain the heavy 3D Rendering load without throttling, which attests to its win. However, in Photoshop, which generally takes less time to render 2D images, the higher boost clock on the Intel CPU just made it fly away and take the win.
Results are from the Cinebench 20 CPU test (the higher the score, the better)
Results are from our Photoshop benchmark test (the lower the score, the better)
Conclusion
This comparison ends in a draw, with the Ryzen 7 4800H being 12% better in Cinebench 15 3D Rendering and the Core i7-10870H finishing the Photoshop benchmark faster with a 0.6s lead. The choice of CPU should be based on what your work or hobby consists of mainly. As you saw, the results were close and you should focus mainly on the price and availability of laptops equipped with both CPUs.

All laptops with the Intel Core i7-10870H:
All laptops with the AMD Ryzen 7 4800H: