[Comparison] Intel Core i5-12500H vs Intel Core i5-11400H – massive generational improvement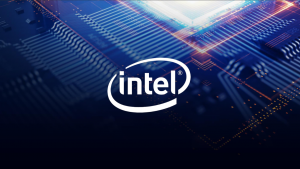 The last of the comparisons between the Core i5-12500H and other processors in the field, this one will truly show the jump in performance from one generation to the next.
Today we have the Core i5-11400H, which has been a pretty decent chip for budget gaming laptops, but still couldn't touch the Ryzen 5 5600H when it came to performance and efficiency. We already saw what the i5-12500H did to the Ryzen, which you can see here.
Today we are comparing the Intel Core i5-12500H against the Core i5-11400H.
You can learn more about both chips here: Intel Core i5-12500H / Core i5-11400H

Specs table
| | Intel Core i5-12500H | Intel Core i5-11400H |
| --- | --- | --- |
| Architecture | Alder Lake H | Tiger Lake H45 |
| Cores / Threads | 12/16 | 6/12 |
| Clock Speeds – Base/Boost | 1.80 – 4.70GHz | 2.20 – 4.50GHz |
| Cache | 18MB | 12MB |
| Lithography | 10nm | 10nm |
| TDP | 45W | 45W |
| Memory type | DDR5-4800, LPDDR5-5200, DDR4-3200, LPDDR4x-4267 | DDR4-3200, LPDDR4x-4267 |
| Integrated GPU | Intel Iris Xe Graphics G7 (80EU) | Intel UHD Graphics Xe 750 (16EU) |
CPU benchmarks
There is a 60% performance increase in Cinebench 20, which is insane to think about. But hey, what can you expect when the next-gen CPU literally doubles the core count of its predecessor, while also offering four extra threads and a decent cache size increase, as well. When testing in Photoshop, the i5-12500H is almost a second quicker.
Results are from the Cinebench R23 CPU test (the higher the score, the better)
Results are from our Photoshop benchmark test (the lower the score, the better)
Conclusion
It's crazy what Intel has been able to achieve with a single generation. This definitely puts some truth to the theory that when a certain company is on top for longer, it artificially stagnates its progression, to ease the workloads and not innovate as quickly. Thankfully, Intel and AMD are both very competitive, always pushing each other to improve. Thus, we get newer and better products with each passing year. Obviously, for pure productivity, the Core i5-12500H is the way to go, however, if you are looking for a pure gaming laptop, the Core i5-11400H will still be relevant for some time, with more emphasis being put on the GPU.

All laptops with the Intel Core i5-12500H:
All laptops with the Intel Core i5-11400H: