[Comparison] HP ZBook Power G8 vs ZBook Power G7 – what are the differences?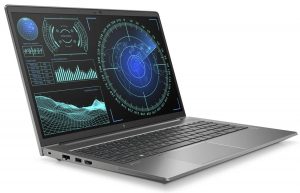 The ZBook series from HP offers powerful workstation laptops with crazy performance, decent portability, and premium designs.
Coming with powerful H-series processors and professional-grade graphics, the ZBook devices are some of the most coveted by engineers, developers, and scientists.
With the eighth generation of ZBook laptops already out, we wanted to compare the ZBook Power G8 against the Power G7, to see what is different and what has stayed the same.
ZBook Power G8: Full Specs
ZBook Power G7: Full Specs / In-depth Review
The laptop reuses the same design, which is a good thing in our opinion. The Power G7 was quite sturdy when we reviewed it, resisting our attempts to flex it. The laptop uses premium materials, with the entire laptop being made of aluminum. You also get the Z logo on the back of the lid, which looks quite good. In terms of weight and height, The new laptop is 10 grams lighter and 0.1 mm thinner, which is totally negligible.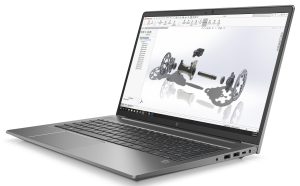 Going over to the display selection, it stays the same for the new device, with there being two 15.6-inch IPS panels to choose from, with either Full HD or 4K resolution.
Lastly, the new laptop gets a total of six Tiger Lake H45 CPUs to pick from, with Core i5, i7, and i9 units. They replace the Comet Lake H-series chips plus the one Xeon unit, which is a loss since the ECC memory support goes a long way when productivity and intensive workloads are considered. In terms of graphics, you get the new integrated Xe units, as well as the RTX A2000 and T600 professional-grade graphics.
All HP ZBook Power G8 configurations:
All HP ZBook Power G7 configurations: