[Comparison] HP ZBook Fury 15 and Fury 17 G8 vs ZBook Fury 15 and Fury 17 G7 – what are the differences?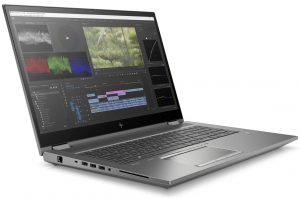 The HP ZBook produces some of the most high-quality workstation laptops that you can find on the market right now. The Fury series brings wrath and "fury" to the workstation segment, with more than enough power under the hood to handle the hardest of computing tasks that exist in this world.
The addition of both a 15 and a 17-inch version makes it great as different people appreciate different laptop sizes. Today we want to compare the eight generations ZBook Fury notebooks against their predecessors in order to see what are the differences.
Full Specs: ZBook Fury 15 G8 / ZBook Fury 17 G8 / ZBook Fury 15 G7 / ZBook Fury 17 G7
The devices have remained virtually identical, using the same body for the 15 and 17-inch models, which is a great thing, since the laptops were already good looking and the bodies were sturdy and durable enough, being entirely made out of a magnesium/aluminum alloy. In terms of weight, the new laptops are lighter, with around 70 and 300 grams, respectively for the 15 and 17-inch devices. In terms of height, they are exactly the same, with maybe a small difference of around 0.1 mm.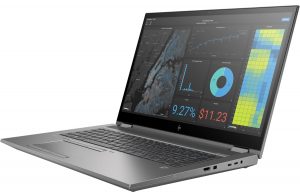 The 15-inch model adds one new display option, a 4K 120Hz panel to the already stacked selection of a Full HD IPS display and a 4K IPS display. The Fury 17 keeps the two panels that it had the previous year.
Lastly, the specs are by far the most upgraded part of the notebooks. Intel is killing it right now with their Tiger Lake H-series chips, which deliver exceptional performance, even managing to surpass the Zen 3-based Ryzen 5000 H-series CPUs from AMD in some cases. The GPU selection has been simplified for the better, with the RTX A-series replacing the Quadro RTX series and the AMD Radeon Pro W6600M replacing the Radeon Pro 5500M and the RX Vega 5500M.
Dimensions
361 x 242.5 x 26 mm (14.21" x 9.55" x 1.02")
Price
Starting at $1599.00
Dimensions
398.4 x 267.1 x 26.9 mm (15.69" x 10.52" x 1.06")
Price
Starting at $1369.00
Dimensions
357 x 242.5 x 25.9 mm (14.06" x 9.55" x 1.02")
Price
Starting at $1914.87
All HP ZBook Fury 15 G8 configurations:
All HP ZBook Fury 17 G8 configurations:
All HP ZBook Fury 15 G7 configurations:
All HP ZBook Fury 17 G7 configurations: