[Comparison] HP ProBook x360 435 G9 vs ProBook x360 435 G8 – what are the differences?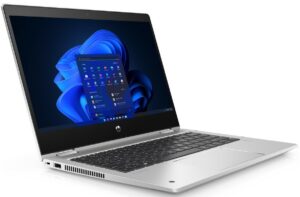 This laptop will be very interesting. We are very excited about the Ryzen 6000-series chips, which bring more than just little improvements to CPU performance. A widely known fact is that smaller laptops rely on integrated graphics to supply GPU power.
And while the current iGPU offerings from AMD and Intel are good and have managed to go against low-end discrete GPUs, we are looking at the next level of iGPUs. The ProBook x360 435 G9 will be highly awaited here at the LaptopMedia office because we are very optimistic about low-end gaming on these APUs.
Obviously, the device is focused on business and professional work, but more often than not the hardware is capable enough to do both. As for today, we will be comparing the new laptop against its predecessor, to see what are the differences.
Full Specs: HP ProBook x360 435 G9 / ProBook x360 435 G8
Starting from the design, the laptop reuses the same body from last year, which is a wise choice. The G8 ProBook doesn't look bad, especially for an office setting. We still have the speaker grill on top, above the keyboard, along with a fingerprint reader below it. The weight and profile are also kept the same.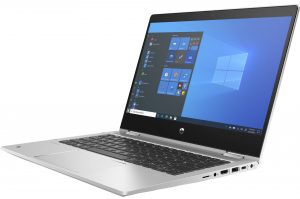 The display from last year has been reused as well, featuring a 13.3-inch diagonal, Full HD resolution, and an IPS panel.
The only changes are on the inside, with Zen 3+ CPUs instead of the mix of Zen 3 and Zen 2 CPUs. The G9 has the Ryzen 5 6600U and the Ryzen 7 6800U, which replace the slew of Zen 2 and Zen 3 chips that started from the Ryzen 3 5300U and ended up with the Ryzen 7 5850U.
The largest difference is in the graphics, with the new RDNA 2 integrated units – the Radeon 660M and Radeon 680M, which strive to bring fresh new performance against the aging Vega units of the past. The new GPU architecture also allows the cores themselves to reach exceptionally high clock speeds.
Dimensions
308.5 x 222.95 x 17.95 mm (12.15" x 8.78" x 0.71")
Price
Starting at $883.64
Dimensions
308.5 x 222.9 x .17.9 mm (12.15" x 8.78" x 0.01")
Price
Starting at $788.88
All HP ProBook x360 435 G9 configurations:
All HP ProBook x360 435 G8 configurations: