[Comparison] HP ProBook x360 435 G8 vs ProBook x360 435 G7 – what are the differences?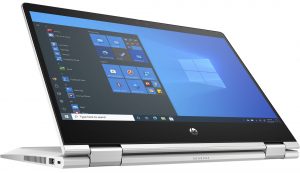 Business convertibles are taking over. You can't beat the flexibility and versatility of a convertible device, which is essentially two devices in the body of one. Businesses are quickly taking advantage of this and so manufacturers are always trying to one-up each other in the field. The HP ProBook x360 435 G8 is the latest convertible from HP and it came to replace the ProBook x360 435 G7, which is now a year old and uses older hardware. To make your choice simpler, we decided to compare both devices to see what is different from the new one and if it is worth it from its predecessor.
Starting on the outside both laptops have a very similar design, with metal being the predominant material, when it comes to convertibles. Still, the build materials aren't confirmed, but from the available images, we assume that the device is made from metal. The height and weight are generally the same between the two machines. The Gorilla Glass cover makes sure that scratches are a thing of the past and actually makes the lid more sturdy.
The display choices boil down to one on both laptops. There is a Full HD display with a diagonal of 13.3 inches. It has an IPS panel and the display should be great for work and some artistry if we're lucky. Business laptops generally have displays that are great for general use but aren't on a professional level, with mediocre color coverage and accuracy.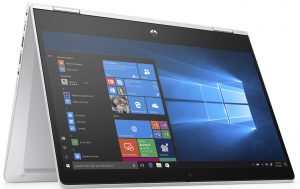 Under the hood, we see a very reasonable change. The laptop has moved on from the Ryzen 4000 U-series and now has the Ryzen 5000 U-series processors. Some of these new CPUs use the same Zen 2 architecture which is now a year old. The CPUs in question are the Ryzen 5 5500U and the Ryzen 7 5700U, which are just a Ryzen 5 4600U and a Ryzen 7 4700U with a new name. The other available processors all use the Zen 3 architecture, which promises increased performance and better power efficiency. The most powerful of the bunch is the Ryzen 7 5850U, whereas previously you had up to the aforementioned Ryzen 7 4700U. The iGPUs stay the same, except for the upper end, where the Radeon RX Vega 8 (15W) is available.
I/O stays exactly the same with a total of three USB ports, an HDMI connector, a MicroSD card reader, and a 3.5 mm audio jack. The stereo speaker setup and the dual-array microphone is also there.

All HP ProBook x360 435 G8 configurations:
All HP ProBook x360 435 G7 configurations: